Wedding Photography by Lee Webb
The Bank House Hotel Weddings
Steph and Rich got married at St Georges Catholic Church in Worcester and hosted their wedding reception at the Bank House Hotel in Bransford, Worcestershire.
The Bank House hotel is a traditional yet modern hotel in Worcestershire. Situated between Great Malvern and Worcester, the Bank House is ideally located in beautiful countryside and makes the idea location for weddings of any size.

Documentary wedding photography
This image is one of my favourite photos from the morning of Rich and Steph's wedding. Steph and her bridesmaids hired the Bank House penthouse suite for the bridal preparations, whilst Rich decided to get ready at home with his groomsmen.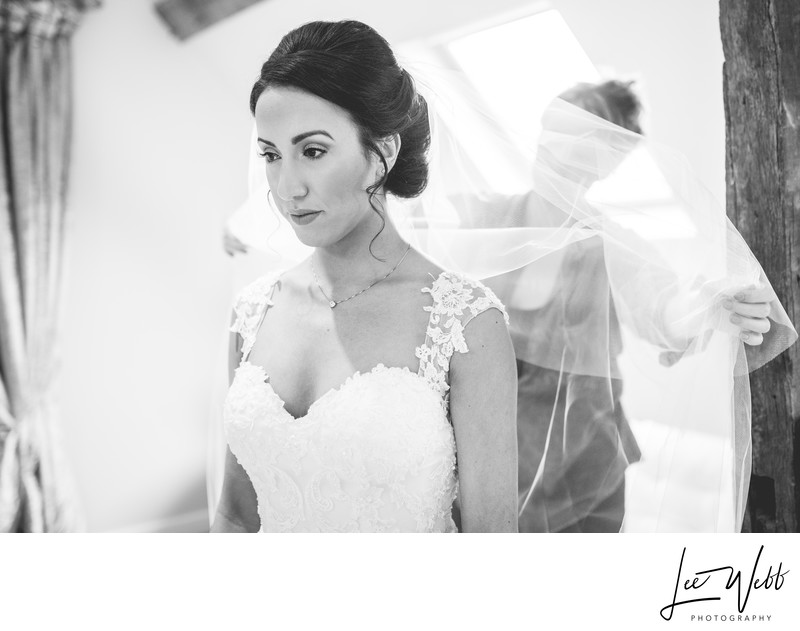 Steph's bridesmaids had not seen her wedding dress, and Steph wished to have a big reveal for them before they set off for the wedding. The bridesmaids were walked in with their eyes closed one at a time, and were told to open their eyes on the count of three. I positioned myself so I could see over Steph's shoulder to get the best angle for the bridesmaids' reaction, and it worked a treat! Not only is this a lovely bridesmaids photos, their reactions and the looks on their faces makes it priceless.
Two wedding photographers
One of the main benefits of having a second wedding photographer is seeing all of those moments that would otherwise be missed if you only had one. In this instance, whilst I was photographing the bride and bridesmaids at the Bank House Hotel, my second photographer, Aaron, was at the groom's house in Worcester, photographing the groom and groomsmen getting ready. Had he not been there, we wouldn't have this image of a groomsman having makeup applied!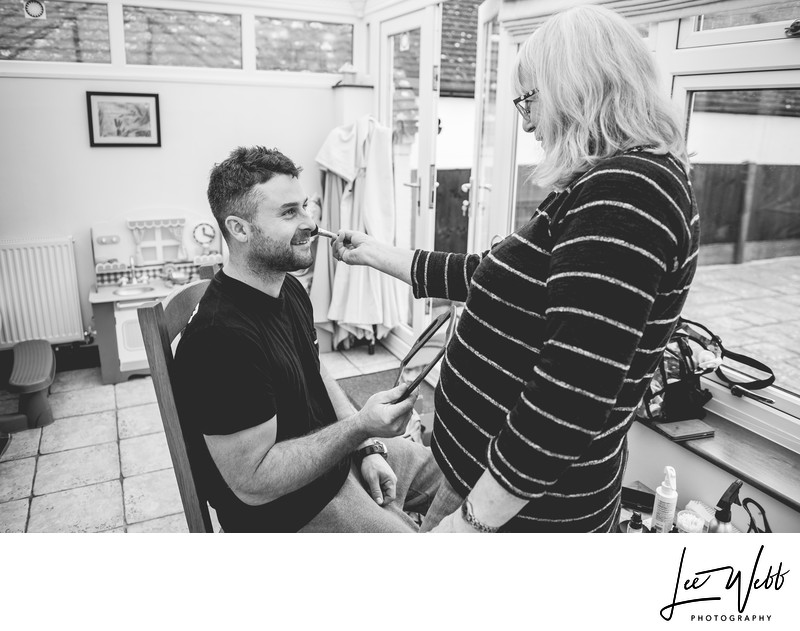 Location: The Bank House Hotel, Bransford, Worcestershire.

Keywords: Documentary wedding photography (129).

1/320; f/1.8; ISO 1600; 35.0 mm.