Wedding Photography by Lee Webb
Birtsmorton Court weddings
For the morning of her wedding, Deb hired the Garden House at Birtsmorton for her wedding preparations. Having had her makeup applied and her hair done, it was time for her to get in her wedding dress.
For this, we moved to the bridal suite in Birtsmorton Court itself, a beautifully well appointed room in part of the original 12th century house.
The bridal suite has windows on two sides which provides the room with really soft, natural light.
When Deb was ready to get her wedding dress on, I stepped into the next room to give her some privacy. I came back in as she was having her dress tied by her maid of honour. I was lucky in that she was standing in front of one of the large windows, which illuminated her wonderfully and gave her this lovely glow.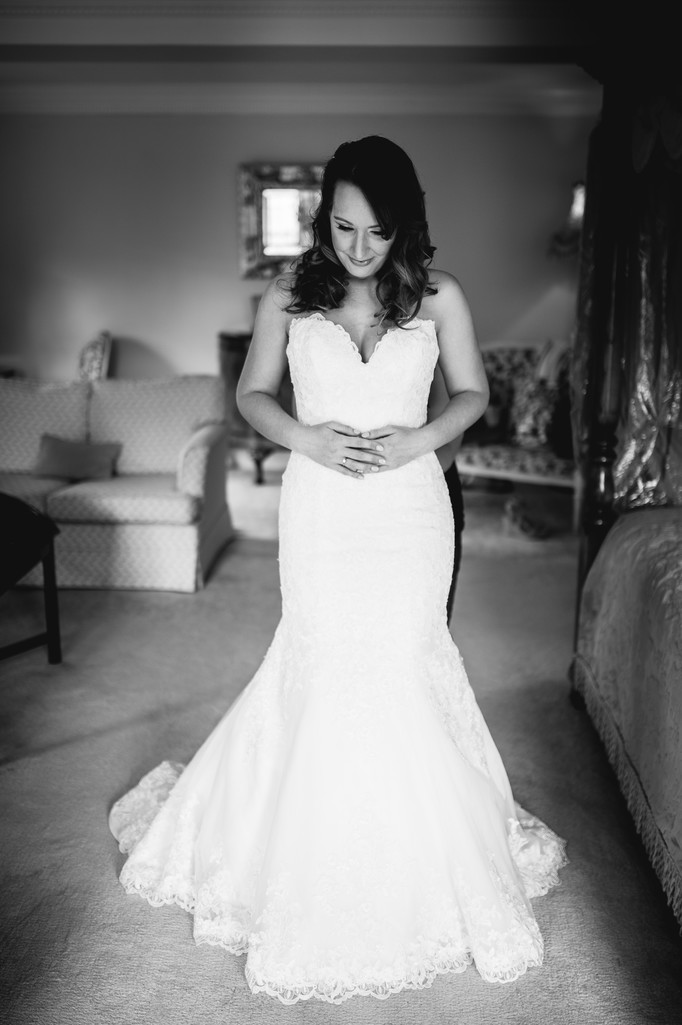 One of the things I love about these images is the look on Deb's face - A mix of serenity and barely contained excitement. The light provided by the large windows is gentle and soft and gives these images a flattering look to both the bride and her wedding dress. Once Deb was securely in the dress, we took some bridal portraits, again using one of the large windows for our light source. The quality of the light in the Birtsmorton Court bridal suite is just perfect for this kind of wedding photo. It also helps when you work with someone who smiles this much naturally!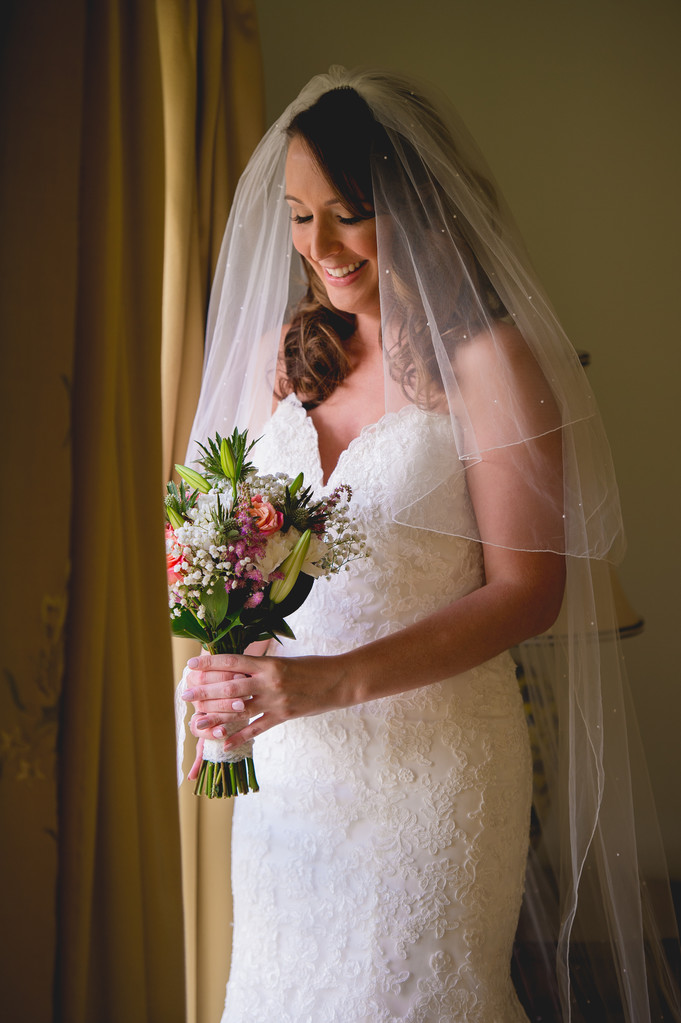 Location: Birtsmorton Court, Worcestershire .

Keywords: Documentary wedding photography (129).

1/250; f/1.6; ISO 100; 35.0 mm.