Wedding Photography by Lee Webb
Bordesley Park Wedding Photographer
Joanne and Ben got married at Bordesley Park, near Redditch in Worcestershire.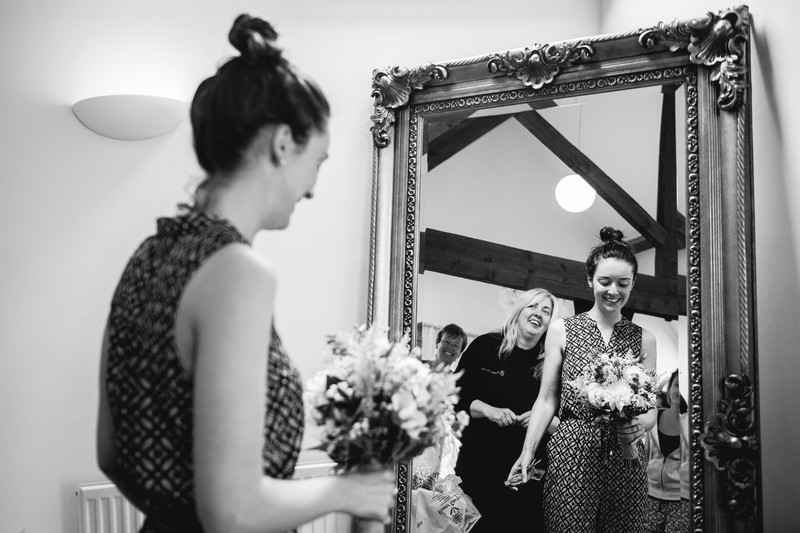 The whole day was hosted by Bordesley Park, with Joanne and her bridesmaids getting ready in the converted barn. This intimate little space is ideal for bridal party preparations before a wedding, and despite being centrally located in the venue, it feels nicely secluded.
I really enjoyed photographing the bridal party getting ready before the wedding, there were so many emotional moments that make for stunning black and white images. One such moment is shown in the image above, where Joanne had written personalised messages for each one of her bridesmaids plus her mother who was also there. Whatever the card said, it was clearly powerful as mother and daughter embraced in a hug, both with teary eyes.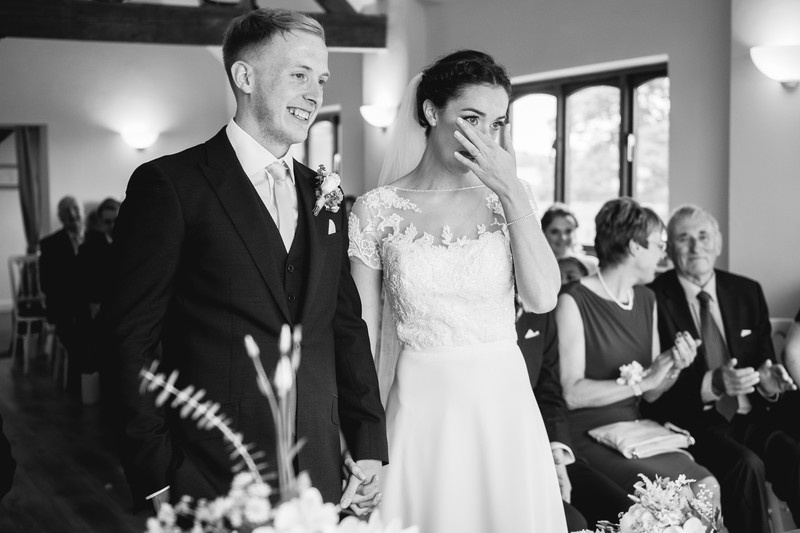 The emotion wasn't limited to the morning of the wedding, with Joanne once again showing her sensitive side during the wedding ceremony.
After the wedding service, the bride, groom and wedding guests all made their way out onto the lawn for the drinks reception and more formal wedding photos. Bordesley Park is ideally suited for photography, with a beautiful lawn and space enough for 150 guests. To the back of the lawn is a well maintained hedgerow which creates the perfect backdrop for your wedding photos.
When it comes to photos of the bride and groom, you really are spoiled for choice.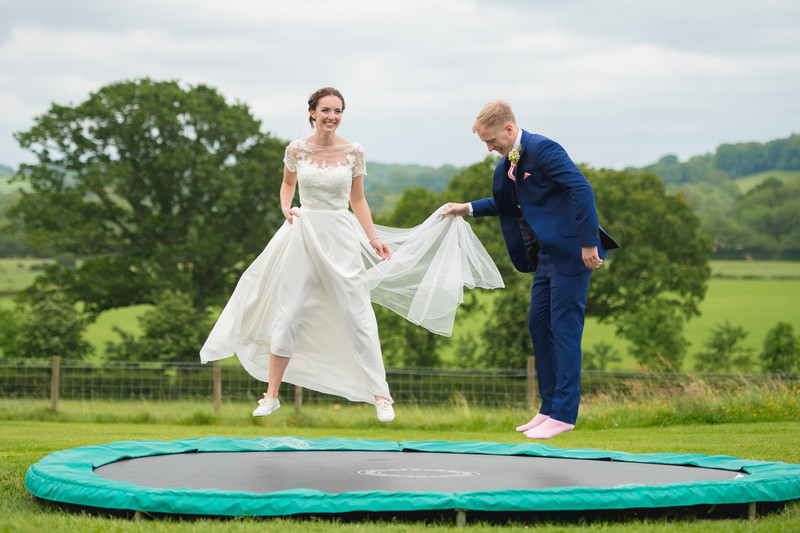 The sunken trampoline is a favourite amongst brides and grooms, as well as kids big and small! Joanne and Ben we quick to jump on the trampoline as soon as they could, and I love this image of the two of them, both midair at exactly the same time. How they both look so graceful at the same time as being airborne, I have no idea!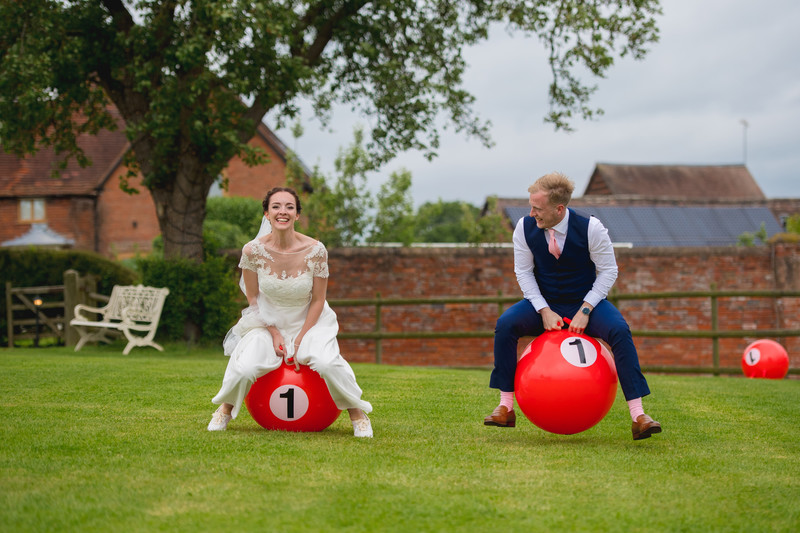 The fun didn't end there though - the bride and groom had supplied some adult sized space hoppers that again made for some superb images. I love how happy the bride and groom both look here, and especially the look on Ben's face - the realisation that he's not going to win this race!

For the main image, I took the bride and groom to a secluded part of one of the gardens, away from the rest of the wedding party allowing the couple to spend some time on their own. The pose you see here has become my signature pose and for good reasons. Not only does it allow a level of intimacy between the couple, it also works to show off both the brides wedding dress, groom's suit, wedding rings on the brides hand and her flowers on her husband's shoulder.

Location: Bordesley Park, Worcestershire.

Keywords: Photographer-directed image (136).

1/400; f/2.8; ISO 100; 185.0 mm.