Wedding Photography by Lee Webb
Clearwell Castle Weddings
Helen and Kirk got married at the amazing Clearwell Castle in the Forest of Dean, Gloucestershire.

Both the bride and groom decided to get ready at the venue in the morning, with Helen in the bridal suite with her bridesmaids, hairdresser and make up artist.
The bridal suite at Clearwell Castle is a fantastic location for photography, it's a hugely spacious room with a lovely warmth and plenty of light.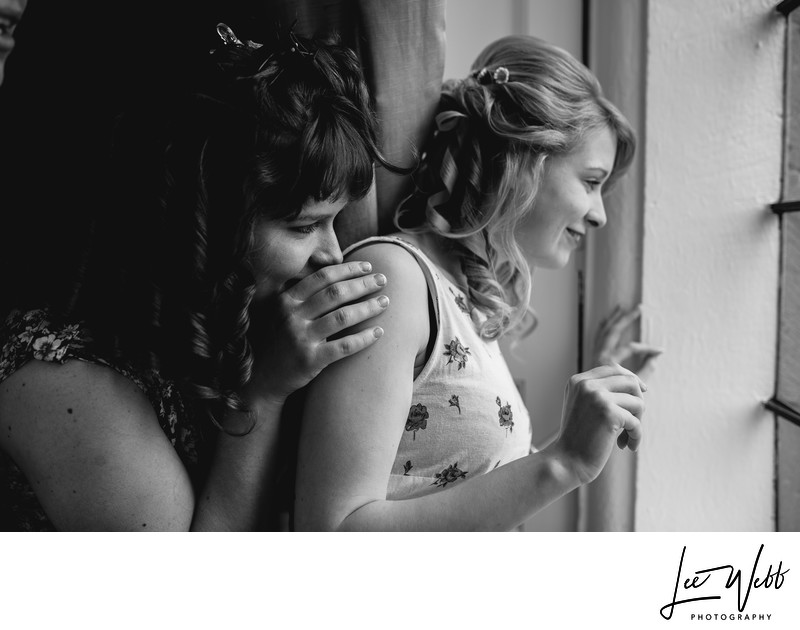 The bridal party had arrived at the Clearwell Castle bridal suite early that morning, having stayed in one of the cottages within the grounds.
The above photo shows the bride hiding behind one of her bridesmaids so she could catch a glimpse of Kirk arriving in the courtyard, as it's overlooked by the bridal suite.
The main photo shows the groom Kirk breaking down with emotion as his bride makes her entrance into the ceremony room.
Images like these are why I love documentary wedding photography. There's no other way of telling such an authentic wedding day story without being in the right place at the right time and also knowing what to look for.
Two wedding photographers
I had my second photographer with me for this wedding too, and it really worked out - the photos of Helen walking in with her father shows how emotional they were too. One of the main reasons I'd recommend a second wedding photographer is for moments like this - getting to see each other's reactions when you see your partner for the first time on your wedding day.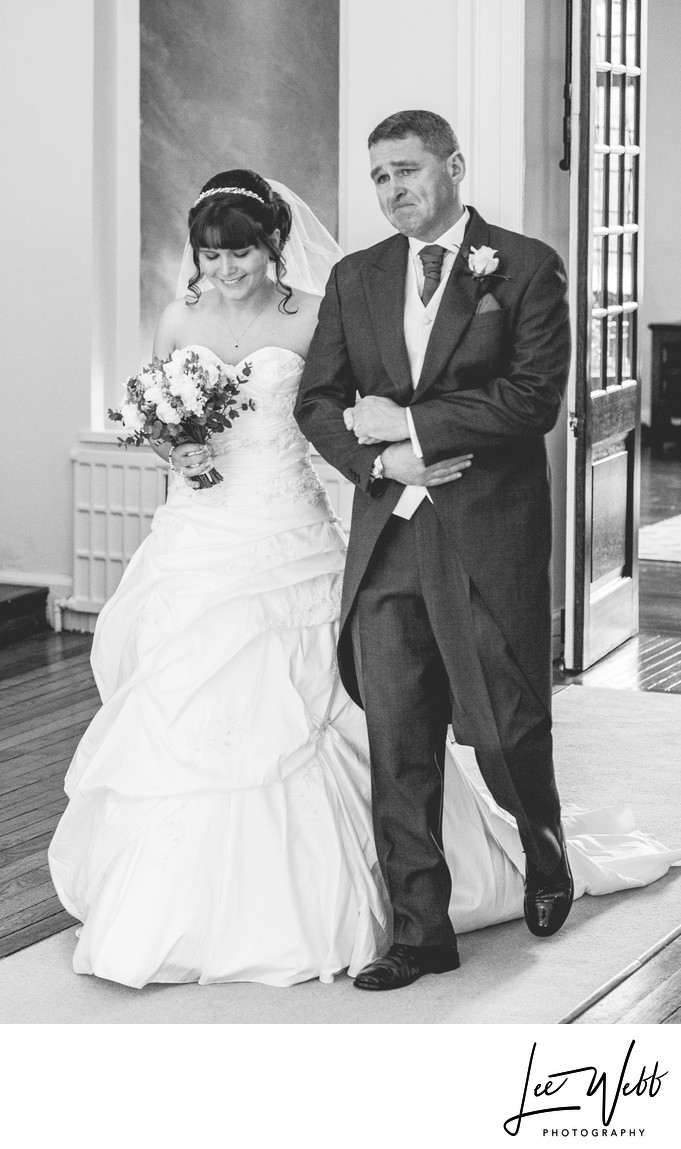 Location: Clearwell, Forest of Dean, Coleford GL16 8LG.

Keywords: Documentary wedding photography (129).