Wedding Photography by Lee Webb
Deer Park Hall Weddings
Jacky and Malc had their wedding ceremony and wedding reception at my favourite wedding venue - Deer Park Hall in Eckington, Worcestershire.
Deer Park Hall wedding venue
Deer Park Hall is a Cotswold country house wedding venue located on the border of Gloucestershire and Worcestershire.

Deer Park Hall is a stunning modern wedding venue with a fascinating past - Originally the buildings were used as cattle sheds on the farm, which have now been converted into beautiful ceremony and reception rooms.
Set in rolling countryside, Deer Park Hall offers an idyllic country wedding venue. On top of all of this, they offer exclusive-only use and free corkage!
Malc and Jacky opted to have their wedding ceremony outside on Lambs Leap Lawn. The weather was perfect, it was perfectly warm and the sun was shining.
After the wedding ceremony we took a walk around the grounds of Deer Park Hall for some lovely couples photos. One of my favourites is this black and white, taken at the front of Deer Park.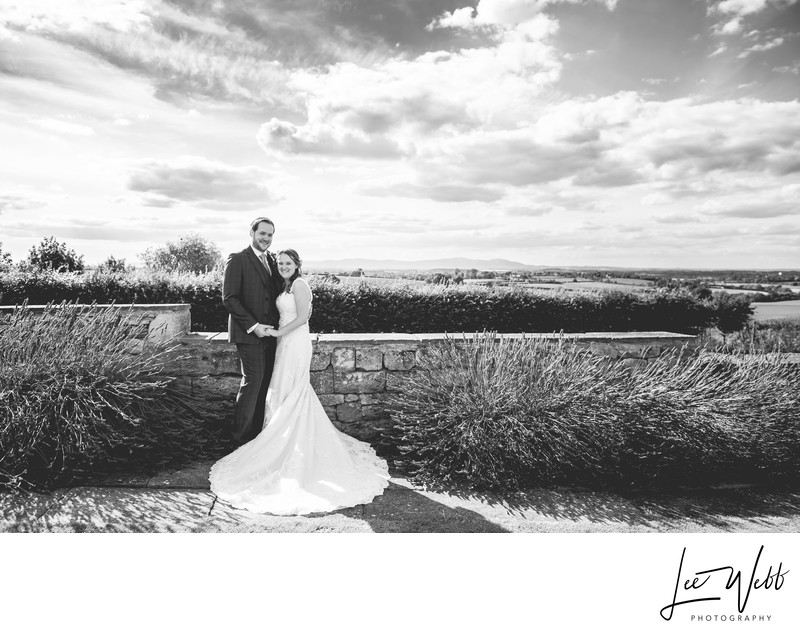 To put a fitting end to the perfect wedding day, Malc and Jacky organised a fireworks display through G Force Fireworks. The display was amazing and lasted a good 5 minutes!

In order to take the fireworks photo, I combined a long exposure with off camera flash that was used to illuminate the bride and groom.

I am happy to say I've been a recommended supplier at Deer Park for the last 5 years!

To view Deer Park Hall's wedding website, click here.

Location: Deer Park Hall, Worcestershire.

Keywords: Photographer-directed image (336).