Wedding Photography by Lee Webb
Weddings at Eastnor Castle
The perfect moment in the perfect light
Eastnor Castle is a stunning wedding venue, as beautiful as the Malvern Hills in which it's located. The room in which Alice and her bridesmaids had used to get ready in had light so perfect it could have been a photographic studio.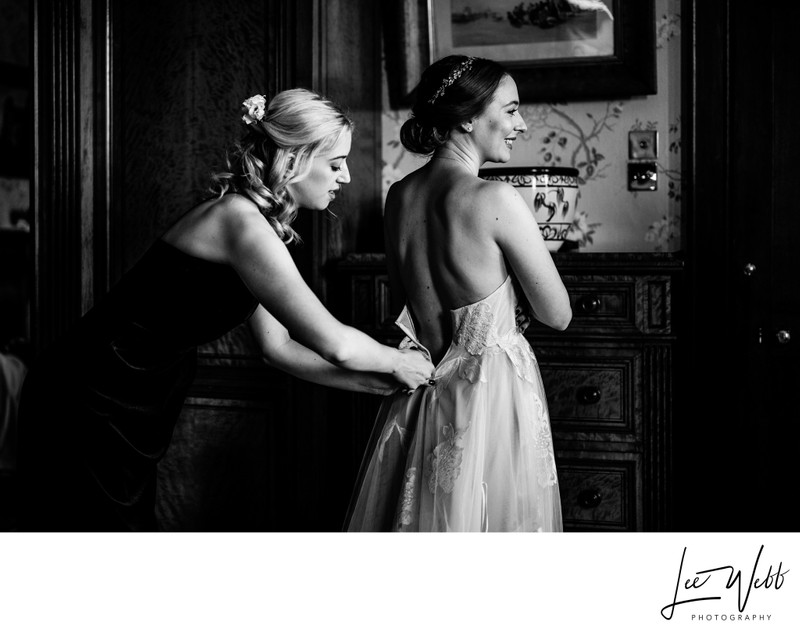 Photography has come a long way in the digital era, and as a photographer you have more tools available to you than at any other time in history. That being said, photography is, and has always been about light. Quite often, good light is all you need, and I'll always take a small amount of good light than a lot of bad light.
When Alice came to put on her wedding shoes, she sat on a dresser stool, facing into a large bay window and just radiated elegance and beauty. The soft light that fell across her picked out every detail in her wedding dress, and the darker background naturally framed her in the image. Her pose and poise are like that of a ballerina, mirrored somewhat in her choice of bridal shoe. Alice and Matt's wedding was just one of those where it seemed everything we touched turned to gold. This was my first wedding at Eastnor Castle, and I'm excited for the opportunity to work there again.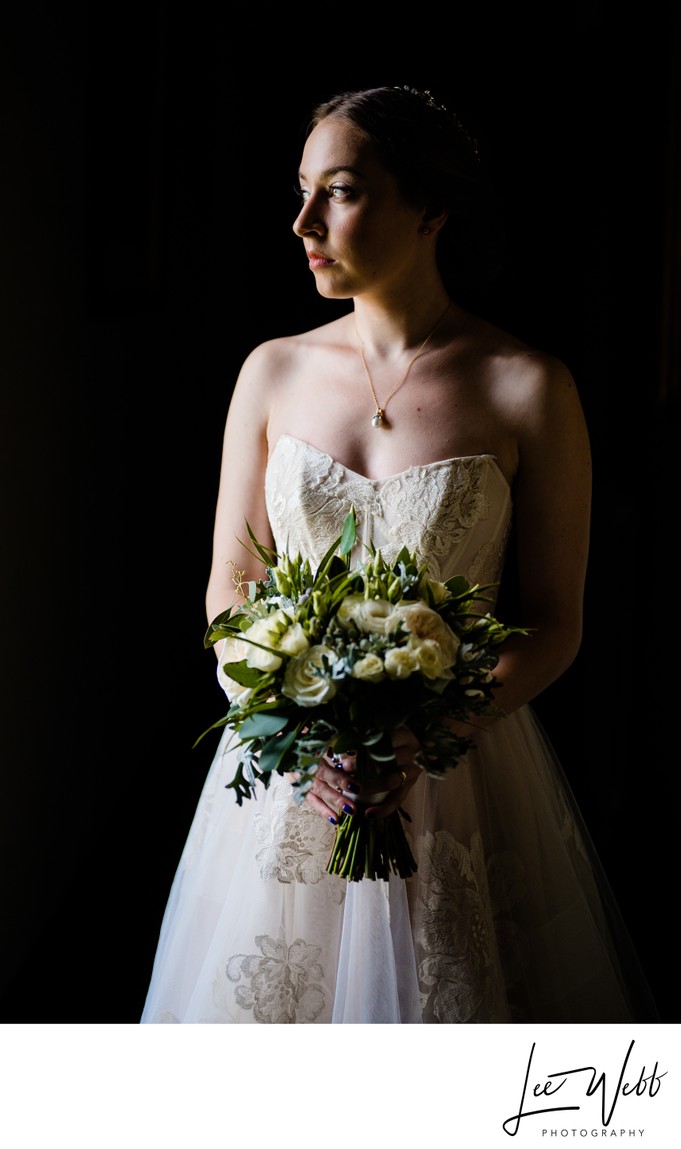 Location: Eastnor Castle, Ledbury.

Keywords: Pure documentary wedding photography (16).