Wedding Photography by Lee Webb
Eastnor Castle Weddings
My first time at Eastnor Castle was nothing short of epic...
At the time of writing this, I live on the Malvern Hills and have done for a couple of years now. I actually live within walking distance (a decent walk, but it's possible) of Eastnor Castle and whilst I've photographed various events at Eastnor before, I hadn't ever photographed a wedding there.
Alice and Matt would change all of that for me though, and boy was it worth the wait. Everything about Eastnor Castle is striking; the scale, the decor, the grounds and the light.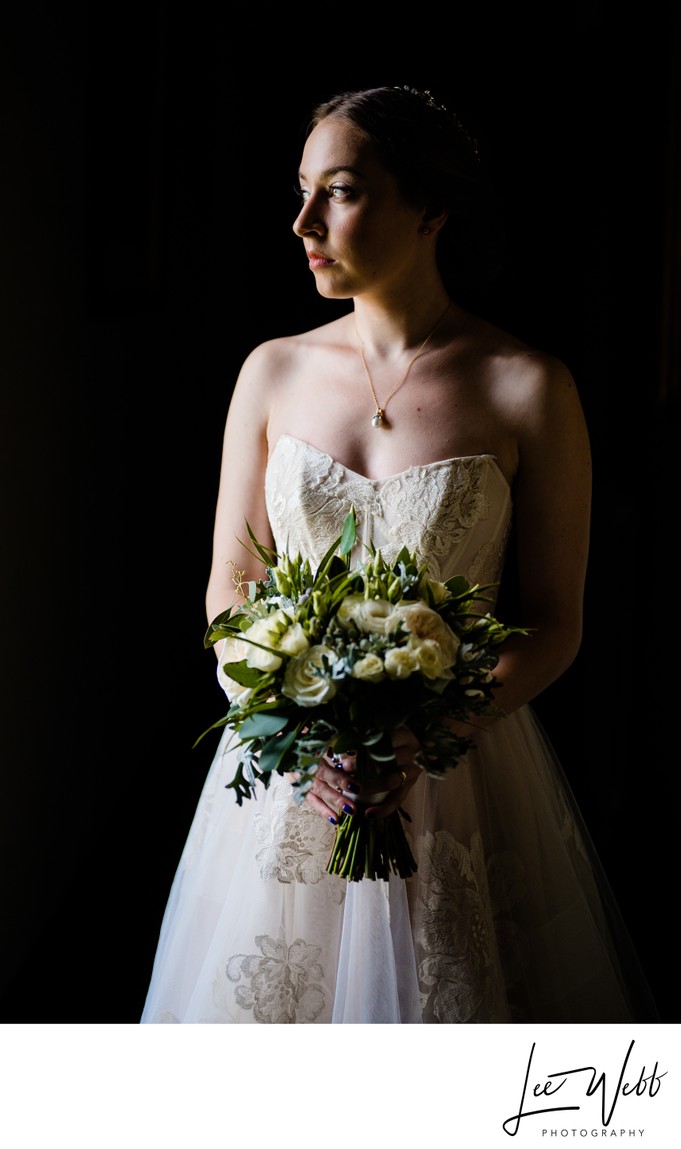 I had already taken some stunning images of Alice on the morning of her wedding. Whilst she may have been anxious about having her photo taken before the wedding, she could have been a seasoned model. There was a timeless elegance in her dress and makeup, with Eastnor naturally lending itself as the perfect backdrop.

One of the features of the venue that I really wanted to exploit was the main staircase. Alice would have to walk down these stairs in order to get to her wedding anyway, and it was an opportunity I wasn't going to miss. A walkway runs around the top of the hall where the stairs are, and I stayed here, leaning over the edge to get the perfect angle. Alice exuded a serene beauty as she seemingly floated down the stairs, one hand on her flowers and one on the bannister. When she was half way down, the scene was set - the chandelier providing just enough light to illuminate Alice, but not enough to illuminate the whole of the hall way to the same level, really helping the bride stand out in this image. Black and white helps remove any distractions from the image, and itself leads a timeless quality to the photo.

Location: Eastnor Castle, Ledbury.

Keywords: Photographer-directed image (139).