Wedding Photography by Lee Webb
Fleece Inn Bretforton Wedding
Livi and Adam held had their wedding at the Fleece Inn at Bretforton, Worcestershire.
The Fleece Inn is a quaint English pub, which describes itself as being "the perfect rural retreat just a stone's throw from the beautiful Cotswold's boasting roaring open fires for the winter months, open garden and apple orchard for the summer sun and a friendly welcome all year round."
Those open fires were certainly roaring for Livi and Adam's wedding as it took place on a very chilly December day.
The Fleece Inn at Bretforton uses a 15th century converted barn for it's wedding ceremonies which provides a huge amount of character for intimate weddings.
The barn was used for both the wedding and the afternoon reception, with the pub itself being used for a drinks reception in between.
As with most winter weddings, I tried to keep the time that the guests were exposed to the elements to a minimum, but that didn't stop us from getting some fantastic wedding photos in the grounds of the Fleece Inn.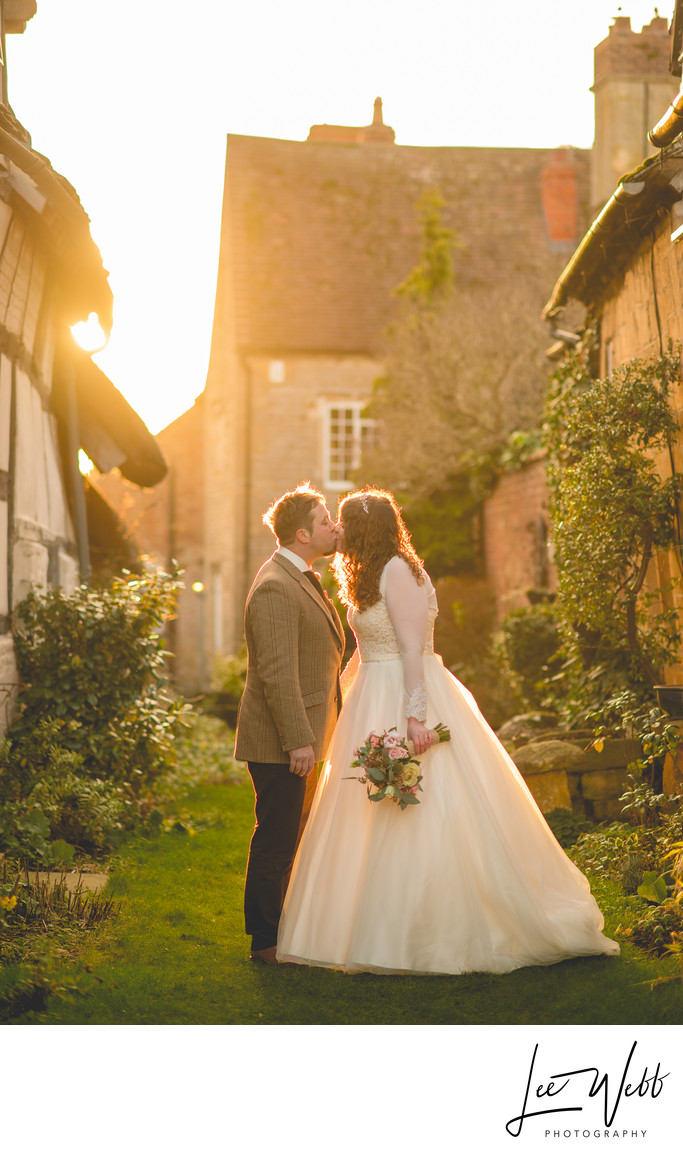 The absolute highlight of the day however was the beautiful, warm golden light that we experienced right as the sun set. Noticing how perfect the light was, I rushed the bride and groom to the small grass alleyway between the Fleece Inn and it's surrounding buildings. Using nothing but the setting sun for a back light, the photos are incredible and one of my all time favourite wedding photo sets.

Location: Fleece Inn, Bretforton.

Keywords: Photographer-directed image (139).