Wedding Photography by Lee Webb
Holt Fleet Wedding Photography
The Holt Fleet is Worcestershire is set in 14 acres of it's own grounds, nestled on the banks of the River Severn and is a great location to hold a wedding ceremony and/or reception. I first met with Ollie and Naomi 2 years before their wedding, and one of the first things they mentioned to me was how they wanted a 'big picture' for their wedding day. I found the ideal location for this in a field just up the road, and a generous splash of rain added that extra wow-factor.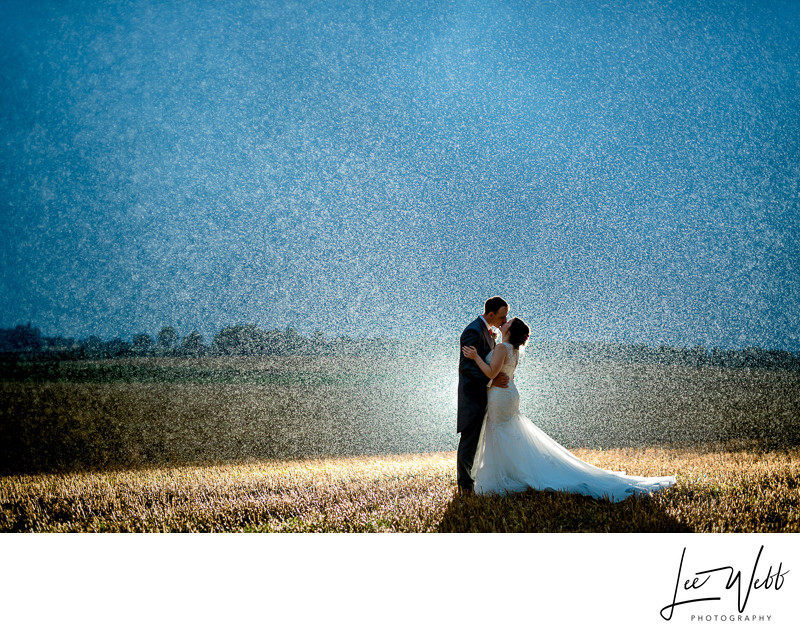 I've already written about how the above image was taken, as it features in my portfolio - you can read about it by clicking here and scrolling to the bottom of the next page that opens.
Back to the photo of the happy couple on the dance floor: A few minutes before the bride and groom were about to take their first dance as husband and wife, the DJ asked me if it was ok for him to use a smoke machine during the couple's first dance. I've had quite some experience working with smoke machines, and they can be a little hit-and-miss. What usually happens is the smoke rises to head-height when people dance through it, and any flash I use behind the bride and groom (my preferred method for first-dance wedding photography) illuminates nothing but the smoke! I asked if I could have thirty seconds of time to shoot the dancing before the smoke was turned on. He agreed, but decided to turn the smoke on at the start of the first dance regardless. Oh well - wedding photography is about working with what you have. Not all situations are perfect and you need to adapt and deal with the cards you're dealt. I managed to take one photo without the smoke being on as the couple walked forwards, and then luckily managed to capture some really amazing moment, in spite of the smoke filling the room. I worked out certain angles that I could shoot from, with some really stunning results, as you can see below.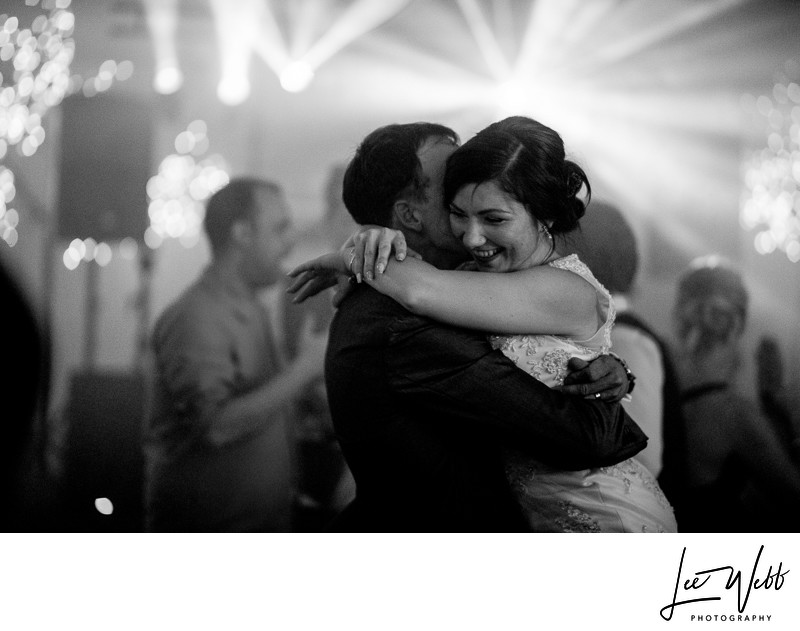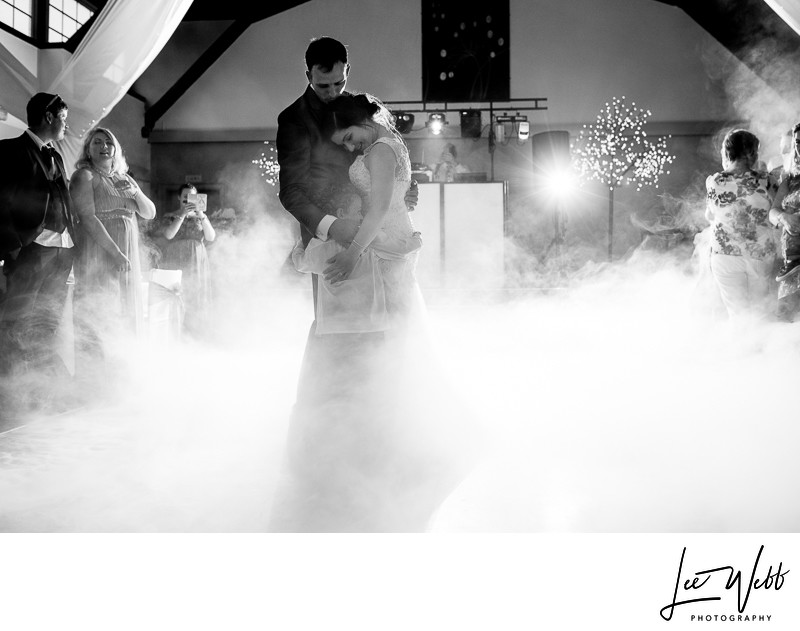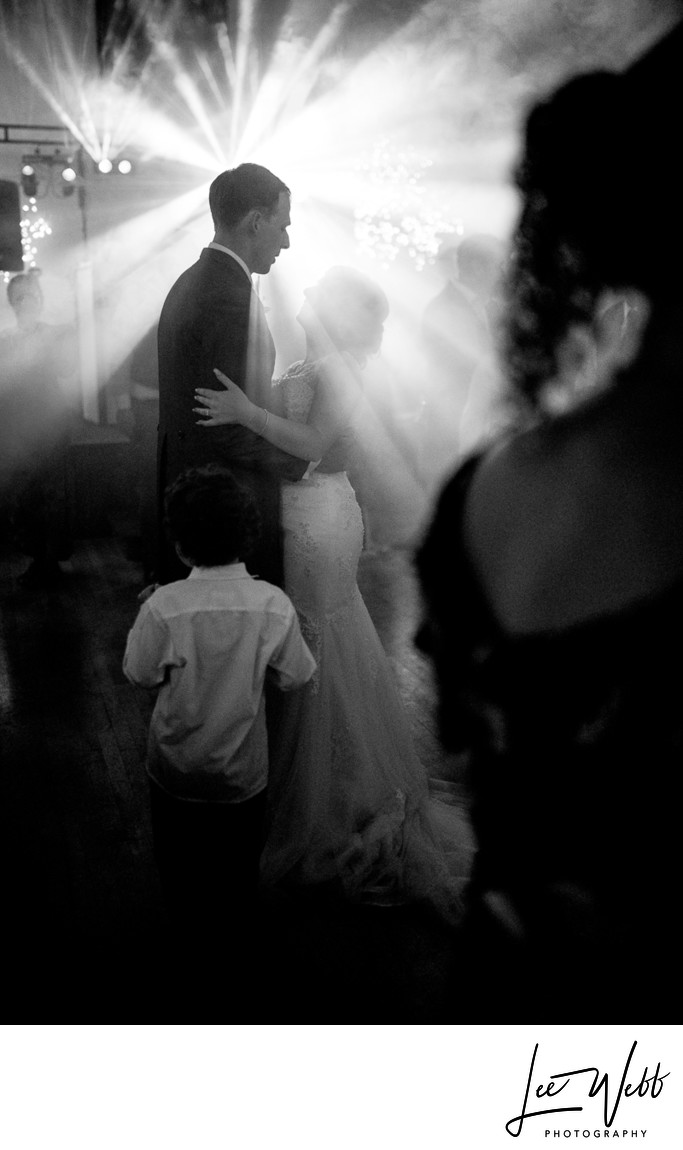 Location: The Holt Fleet, Worcestershire, WR6 6NL.

Keywords: Documentary wedding photography (129).

1/250; f/1.4; ISO 5000; 85.0 mm.