Rebecca and Ryan - Stanbrook Abbey
Stanbrook Abbey Weddings
After the wedding breakfast had finished and a number of guests had gone to check in to their hotel rooms, the bride, groom and myself took a walk around the grounds of Stanbrook Abbey in order to take some of the couples portraits that we had intended to do before the reception, but had been hampered with the weather and running slightly behind time.
The photo on the left side of the page was taken in a place not often used for wedding photos, the background isn't particularly picturesque and there's isn't a lot of space. I really like the colour of the brickwork however and the stone edging for the windows is beautiful too. I chose to shoot this image with a long lens at a wide aperture, in order to really focus in on the bride and groom and to render the background as out of focus as possible, but at the same time using the colour of the brickwork to lead your eye as the viewer deeper into the photo.
For the two photos on the right, we experienced a quality of light that could only be described as magical. We were actually walking through the Callow Hall in order to get to the lavender garden on the other side of the venue, when we saw this incredible yellow-gold light pouring in through the uppermost windows of the hall. We just had to stop and take some photos in this amazing environment.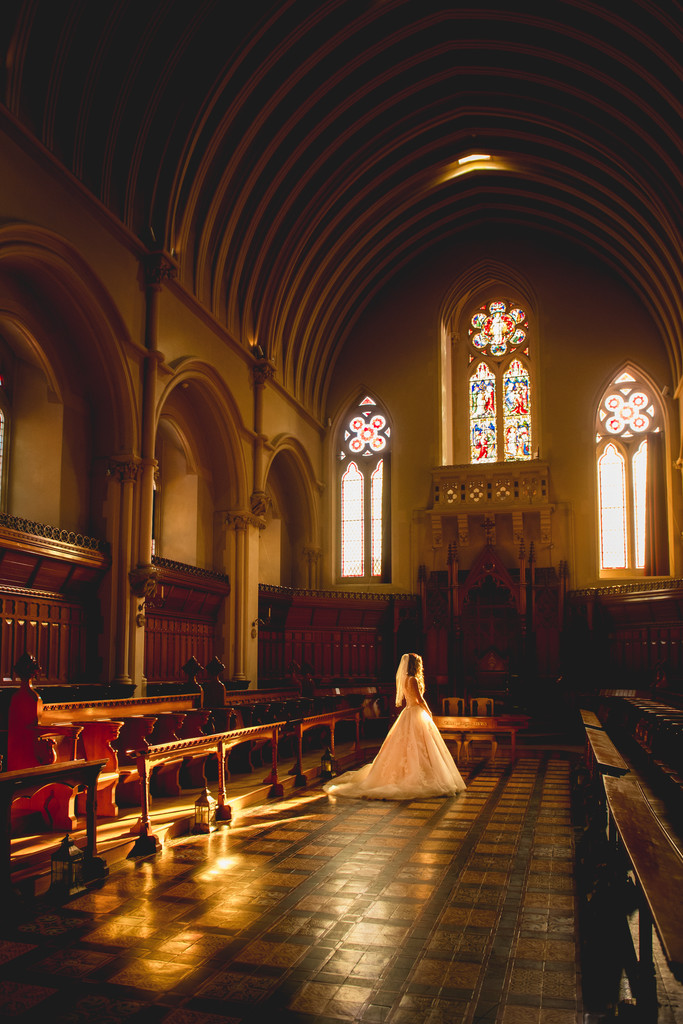 The image above shows the true extent of the light that we experienced. This image didn't make it into the album in favour of photos of the bride and groom together, but that doesn't stop me from loving it!

This is still some of the best light I've ever had to work with!

Location: Stanbrook Abbey, Worcestershire.

Keywords: Wedding Photographers Worcestershire (2).