Kings Norton Gold Club Weddings
This image was taken during a rainy wedding at the Kings Norton Golf Club.
Despite the cool and rainy weather, I noticed a couple of guests were still venturing out into the rain to smoke. If I'm honest, people smoking in wedding photos isn't something I'm usually after, but the bright light that's behind this pair of wedding guests and the back-lighting it provides, creates a wonderfully arty wedding photo if timed correctly.
I had been using off camera flash in order to take some couples photos before this image was taken, which was still active at the time. As I took the photo, the flash triggered which illuminated the droplets of rain as you can see here.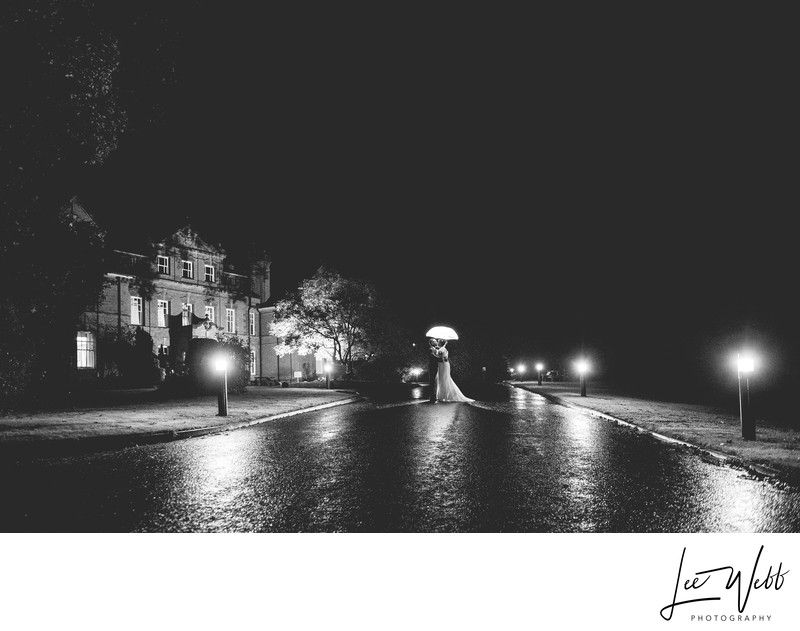 Documentary wedding photography is all about telling a story of your wedding day without the need for words - a story told solely through photos. As I said, I don't usually take photos of people smoking as I don't wish to promote or glorify it, but this photo on it's own and with no other explanation does go some way to telling the story of Jacqui and Howards wedding day.

Most brides and grooms dread the thought of having a rainy wedding day, but if you're willing to accept and embrace the British weather, you can turn it to your advantage and have some stunning wedding photos!

Location: Kings Norton Golf Club.

Keywords: Documentary wedding photography (129).