Staffordshire Wedding Photographers
Anna and Mark got married at St Peters Church in Kinver, before moving on to their wedding reception at Deer Park Hall in Worcestershire. The church was amazing, with a long aisle really building the suspense as the bride made her way slowly towards her soon-to-be husband. The length of the aisle also meant that I had plenty of opportunities to get at least one perfect photo of the bride and her father.

I had spent the entire morning with Anna and her bridesmaids who were getting ready in a hotel close to the church. As it came closer and closer to the time to leave for the church, I could feel the nerves and tension building, and you can see a look of sheer concentration on the bride's face in this one particular of her having her wedding dress tied by her maid of honour and bridesmaid.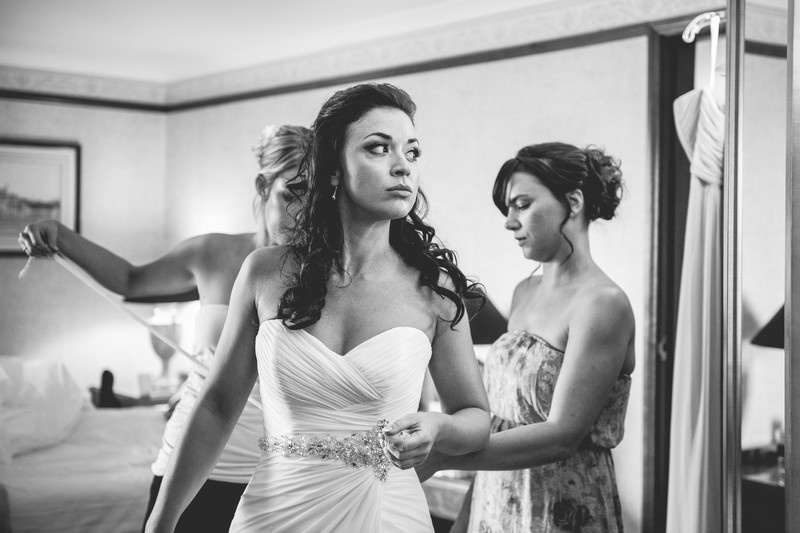 In the main photo though, I love the expression on the faces of both the father of the bride and his daughter. I've never seen a man look so proud, nor a bride look quite so excited. You can see that any feeling of anxiety or nervousness are long gone and both are so happy!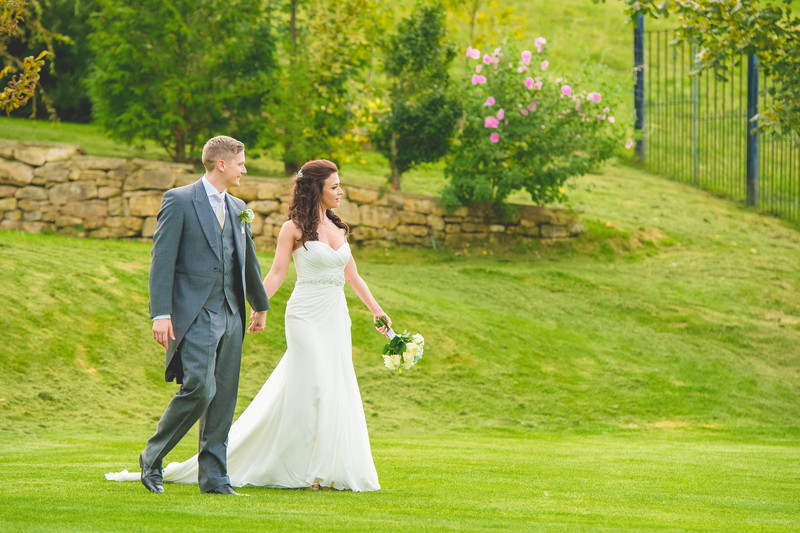 After the wedding it took almost an hour to get to Deer Park Hall, but the bride and groom were keen to have their reception at a wedding venue that none of their guests had been to before. They told me that they'd been to almost as many weddings as I had that year, and finding an original reception venue meant they had to look quite far from where they were getting married.

Location: St Peters Church, Kinver, Staffordshire.

Keywords: Documentary wedding photography (129).