Stanbrook Abbey Weddings
Stanbrook Abbey is both a luxury hotel and an incredible venue for weddings.
Stanbrook Abbey
This early 16th century monastery has extensive grounds with formal gardens and manicured lawns, a huge lake with a weeping willow and lovers swing. One of my favourite parts of Stanbrook Abbey is actually the abbey itself. The architecture of the building is amazing, and provides so many opportunities for stunning wedding photography. One such location is the old front door to the Abbey, an entrance that sees little use but for my photography there! I love the way the shape of the arch frames the bride and groom in this picture. Unfortunately the doorway isn't lit internally, so for this photo I used an off camera flash, placed behind the bride and groom and fired directly upwards. This not only illuminated the entrance, but casts a beautiful glow over the couple.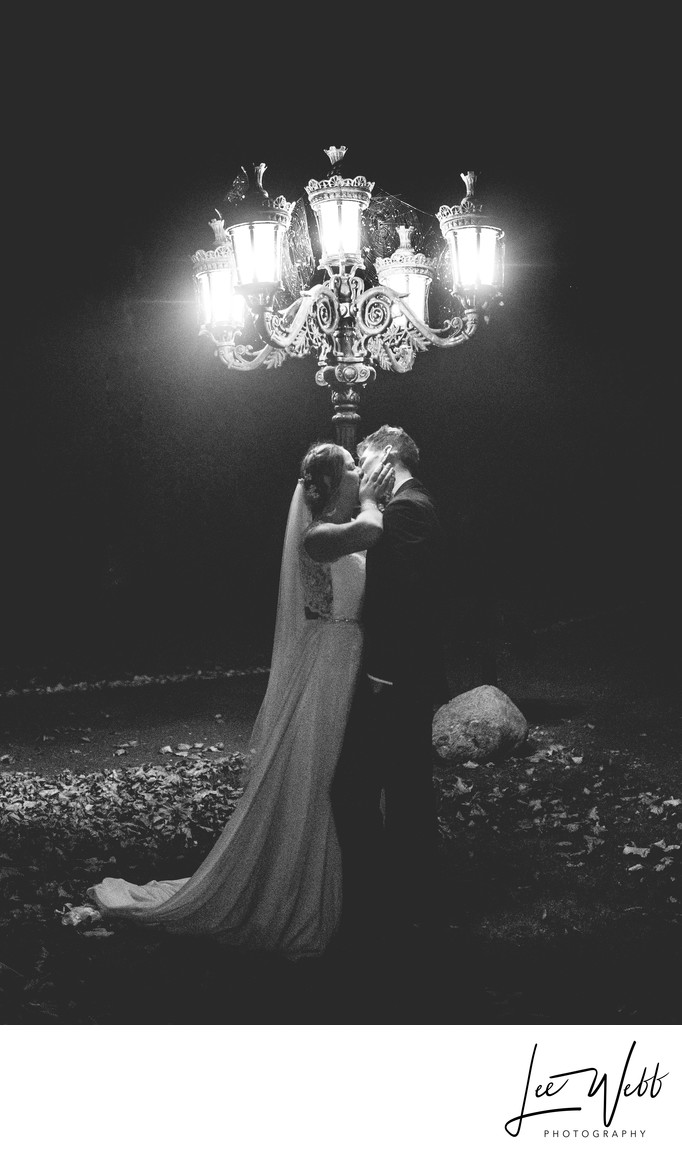 As odd as it may sound, Stanbrook Abbey really comes alive for me as a photographer when the light levels start to fade. Outside in the sunshine and in the vast grounds of Stanbrook Abbey, you could be anywhere - but at night you can use the architecture of the building and it's surroundings to create these wonderful images that are definitely Stanbrook Abbey through and through.

Location: Stanbrook Abbey, Worcestershire.

Keywords: Photographer-directed image (139).