Wedding Photography by Lee Webb
Stanbrook Abbey Christmas weddings
Nicola and Alex got married at the wonderful Stanbrook Abbey a few days before Christmas.
I really enjoy Christmas weddings at Stanbrook Abbey, as for me the venue really comes alive after dark.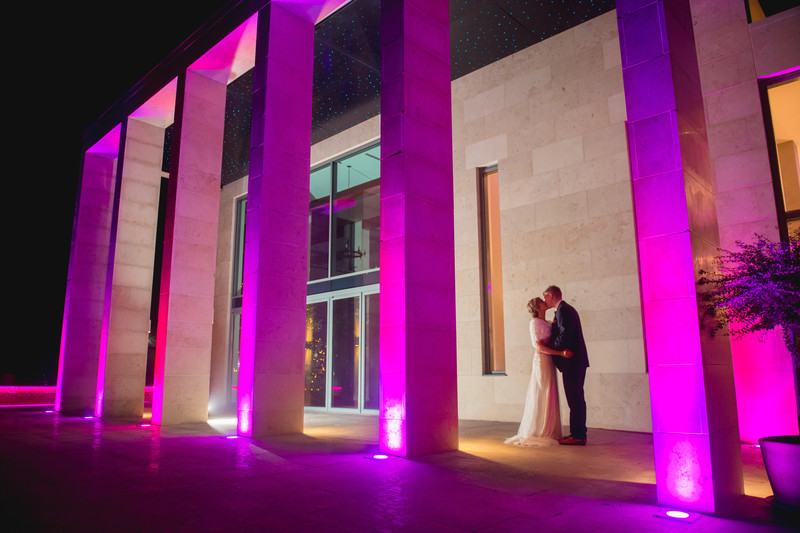 A lot of photographers are put off by the idea of weddings at the very end or beginning of the year, as you're not going to get 15 hours of daylight like you do in the middle of the year. This for me though isn't a problem, and I don't even see it as such - I see it as opportunity.
You can take a completely different set of photos at a winter wedding than you could at a summer wedding - For example, in order to get the above photo, with the stunning uplighting and the pitch black sky, you'd have to wait until 11pm in the middle of summer to get the same conditions. It's very rare I'm at a wedding this late, and it's even more rare to find a bride and groom that still wish to pose for photos 15 hours into their day.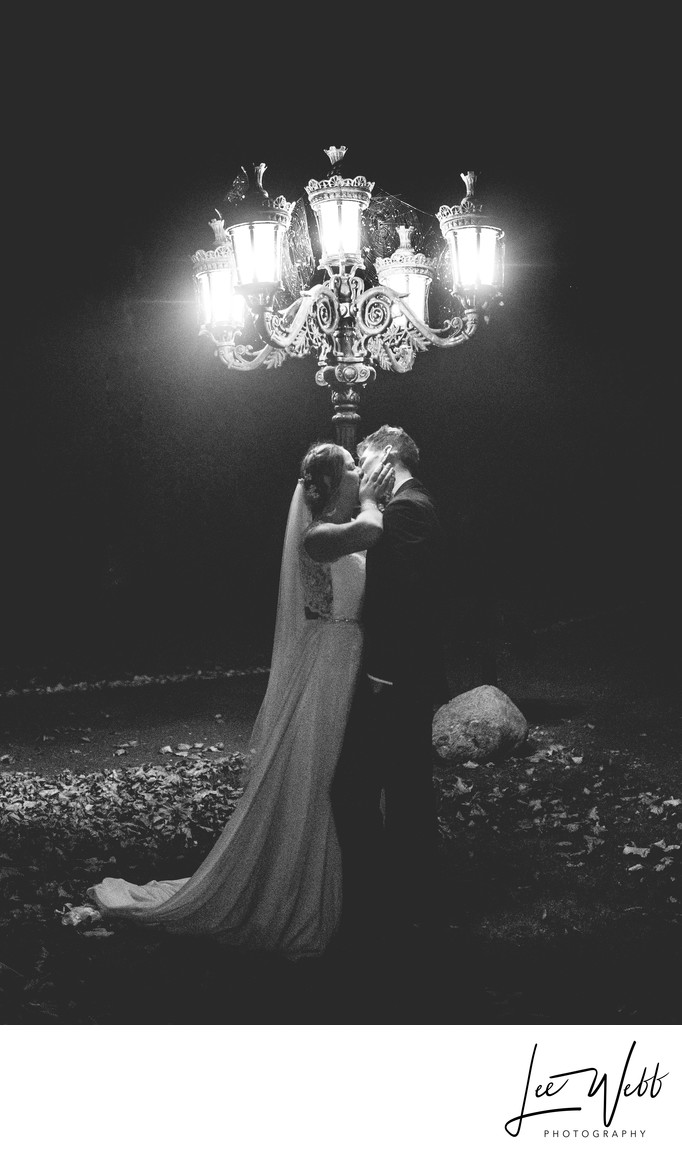 Here's another example of an otherwise simple, and potentially mundane photo that come alive because it's dark - In the middle of summer, this photo of a bride and groom stealing a quick kiss under a light simply wouldn't work, but at a Christmas wedding, or any wedding between October and February you get to do things you'd otherwise not be able to.
Stanbrook Abbey has a huge number of these stunning locations for wedding photography when it's dark.
From the cloisters, the old front entrance, George's bar and the Callow Hall, you really can't go wrong providing you know how to use light to get the best out of each opportunity.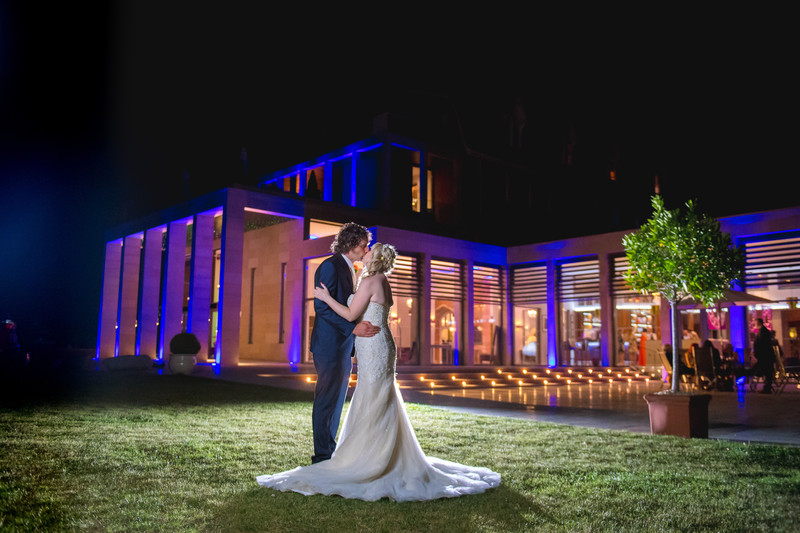 The main image for this article is another example of making the most out of the winter period. Inside the Callow Hall was a massive Christmas tree that was perfectly decorated, and it made for a stunning backdrop for these photos of the bride and groom.

Location: Stanbrook Abbey, Worcestershire.

Keywords: Photographer-directed image (139).