Wedding Photography by Lee Webb
Walsall wedding photographers
Rebecca and Ryan got married at Stanbrook Abbey in Worcestershire. Instead of getting ready at the venue, Rebecca opted instead to get ready at her parents house in Walsall.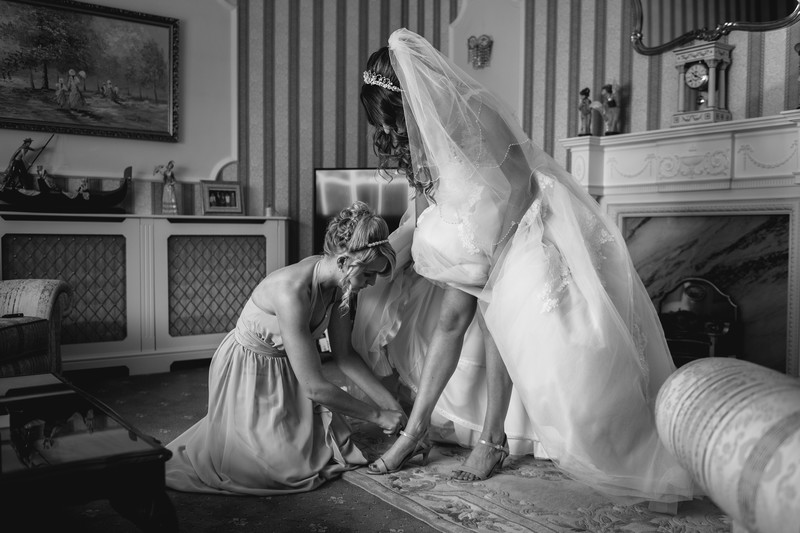 The bride had gotten into her wedding dress, and had her wedding shoes done-up in her parent's living room, as this room not only had all the space the bridal party needed, but all the light I needed!
I could see Rebecca's dad waiting patiently outside the door, so when Rebecca was ready, we asked him in. He took a few steps and paused at the top of the stairs, taken aback by this first look of his daughter in her wedding dress.
As I took this photo, there was a large conservatory behind me which illuminated the father of the bride beautifully. I love how the light picks him out enough to cast a shadow on the wall, but the light wasn't quite bright enough to be over powering, or to detract from the image.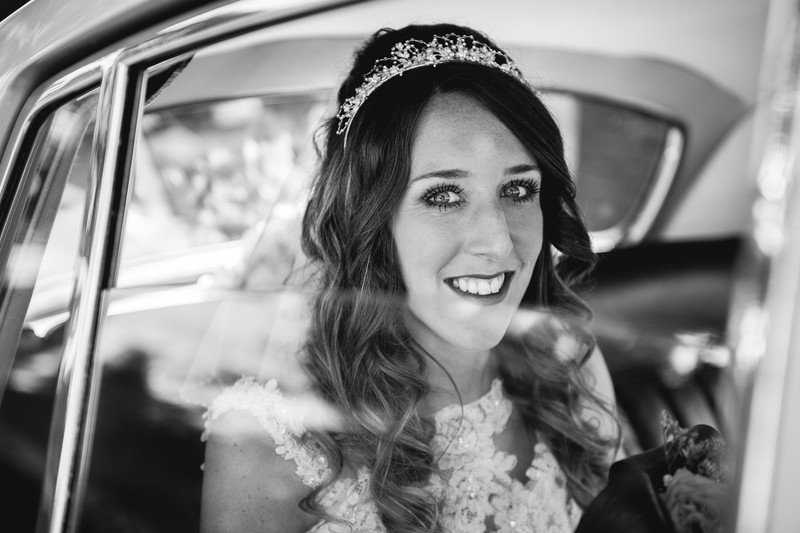 After I took the photos of the father of the bride seeing Rebecca in her wedding dress, it was soon time to leave for Stanbrook Abbey. I grabbed a few frames of Rebecca in her wedding car before I had to leave myself - it was important that I leave before the wedding car, so I could photograph Rebecca arriving at her wedding venue.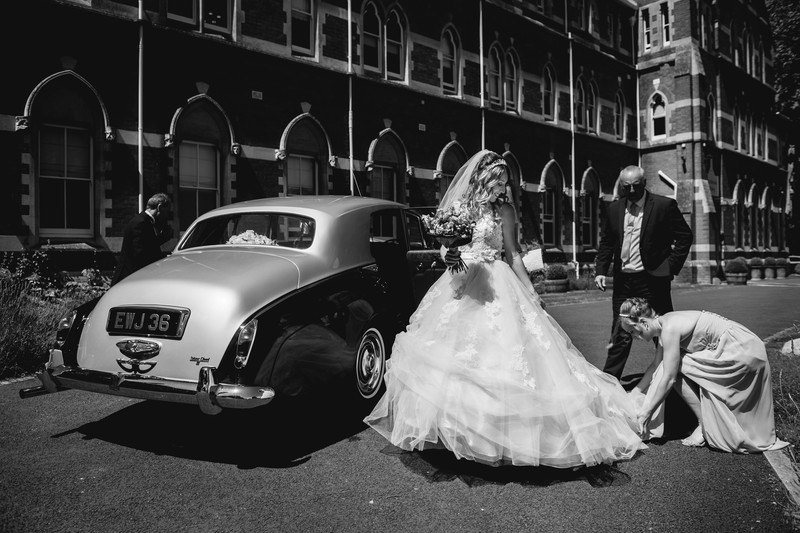 The father of the bride, Paul, recently wrote me this lovely review:

'Our daughter Rebecca and Son in Law Ryan, were married on the 17th June, 2017. Lee made their special day as stress free as it could possibly be, he was more than the photographer; he was like our own personal wedding coordinator. Lee gave help and advice throughout the day and into the evening, nothing was too much trouble. The results of his work were outstanding we are over the moon, and would certainly highly recommend Lee's fabulous work and commitment'





To see a digital copy of Rebecca and Ryan's Stanbrook Abbey wedding album, click here.

Location: Walsall.

Keywords: Documentary wedding photography (129).

1/320; f/2.8; ISO 500; 38.0 mm.