Wedding Photography by Lee Webb
Birmingham Wedding Photographer
Jacqui and Howard were fantastic to work with, for so many reasons.
They got married at Kings Norton Church and held their reception at Kings Norton Golf Club. It had rained throughout most of the morning and afternoon, but we got a lucky break for 30 minutes in the evening when we were able to go out and take some photos in the grounds of the club.
This is where the fun began - For whatever reason, every time I went to take a photo, Howard gave this really stern look, far too serious for this part of the wedding! The best thing was, every time Howard failed to crack a smile, Jacqui would find the whole thing hilarious and fall about laughing! Of course the tides turned completely when I tried to capture a serious photo and Howard couldn't stop laughing! We had an absolute riot for 10 minutes. The great thing is, the whole thing meant that we did get some photos taken, Jacqui had this fantastic, natural, and most importantly, genuine smile.
Soon after these images were taken, the heavens opened again but that didn't cause an issue - Jacqui and Howard were more than happy to have some stunning photos taken outside, despite the weather. Have a look at this beauty!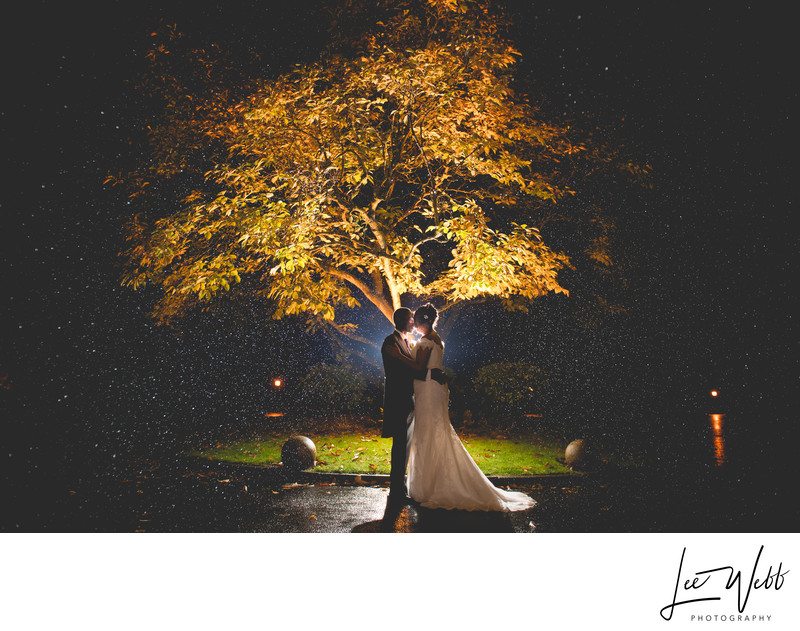 Location: Kings Norton Golf Club.

Keywords: Photographer-directed image (139).