Wedding Photography by Lee Webb
Worcestershire Wedding Photographers
This image shows the moment when Lora and Liam's eyes first met at the end of the aisle, seconds before their wedding ceremony was due to begin.
I love images like this, for me this is why documentary or reportage wedding photography is so powerful. Candid wedding photography like this captures the true emotions and reactions of the people involved and this isn't a look you can get from posing photos. I love the look on the faces of both the bride and groom, that cute smile they both share, whilst at the same time the father of the bride looks slightly apprehensive - maybe at the thought of giving a speech later!
Once the wedding ceremony was finished, and I had taken the formal group photos at the church, the entire wedding party moved onto the reception which was being hosted at Wyre Forest. The visitor and learning centre there had been transformed by hand into a stunning wedding reception venue that sat amongst the trees.
The forest provided a magical fairy-tale feel for the photos of the bride and groom together, and the weather simply could not have been better!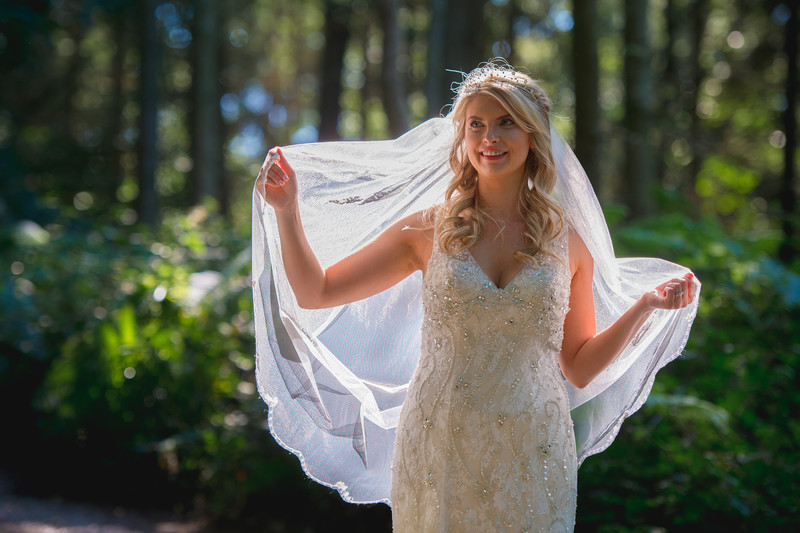 The forest didn't just provide the perfect place for photography during daylight hours however, and we were able to take some stunning wedding photos after dark too! In the middle of the forest, we discovered this beautiful metallic stag sculpture which added a touch of magic to the photos (although you'll have to be a Harry Potter fan to get the reference!)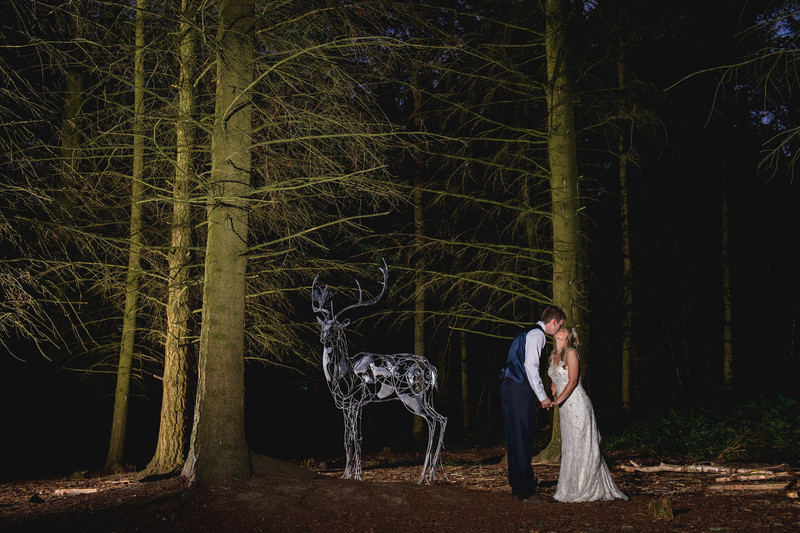 Location: Worcester, Worcestershire.

Keywords: Documentary wedding photography (129).

1/320; f/2.8; ISO 1000; 70.0 mm.