We LOVE our wedding photos! ...now what?
Do something with them of course!
In decades past, the only way you could receive your wedding photos (owing to them being taken on film) is to have them printed in a wedding album. Nowadays however, the most popular way of delivering wedding photos is to provide them on a USB stick or to make them available for online download. If you have just received your wedding photos, this article will address where to go from here: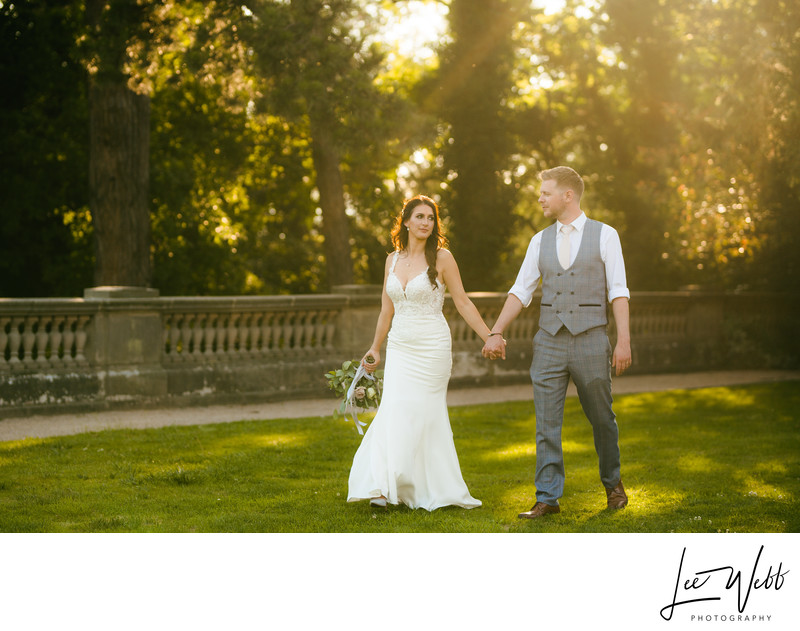 1) Back them up
This is perhaps the single most important thing to do with your wedding photos. Whether you have received them via a USB stick, or have them available for download, either copy all of the images from the USB, or down load all of the images from the online gallery, to at least one personal computer - but the more copies you can make of your wedding photos, the safer they'll be. Sure, I'll have a copy, and a backup copy for myself too, but hard drives do die. It's very rare, but it has happened to me before (the wedding photos on the HDD in question were all over 4 years old) so it's worth making sure your wedding photos are safe and sound for years to come.
My other strong recommendation, as well as downloading a copy to a personal computer, is to upload them to the cloud. This means that if you do lose your computer or the memory files become damaged, they'll be safely secured online. If you don't have online storage already, don't panic - Dropbox offer a free plan!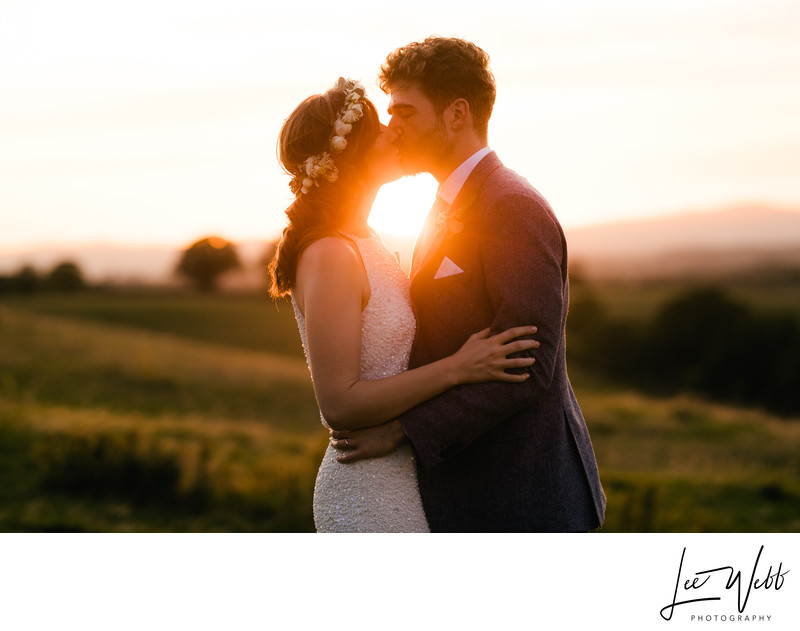 2) Print them
I know what you're thinking - how 20th century...
It's all too easy these days to store things digitally, without ever looking at them. I have 6,000 photos from a holiday I went on 4 years ago, and I've looked at them maybe once. And they're lovely images that warm my heart! The simple fact is that if you solely keep your wedding photos on a hard drive, they'll rarely see the light of day.
There are many options for printing and displaying your wedding photos, whether you go for a fridge magnet or a canvas that's 5 feet wide, the options are really infinite. Because of this, I don't offer a set price list for prints and canvasses - If there's something you think you'd like, contact me through my website or email me at info@leewebbphotography.com and I'll see what I can do. Personally, I don't think you can beat a really high quality framed image and they're much cheaper than you might expect!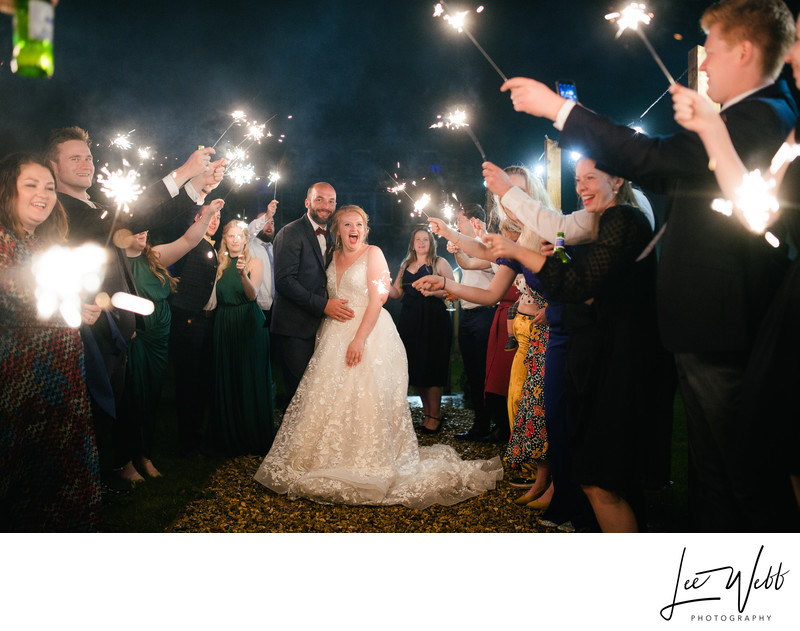 3) Order a wedding album
My favourite option by far, is to have photos printed into an album. The wedding albums I use are just the most incredible keepsake, and I often say that the hardest part of my job is actually handing them to the couple at the end! If you've not seen or held one of my albums, drop me a line and I'll pop over with some samples.
If you would like to order a wedding album or see what's involved in doing so, I have written an easy-to-follow guide which is available by clicking here.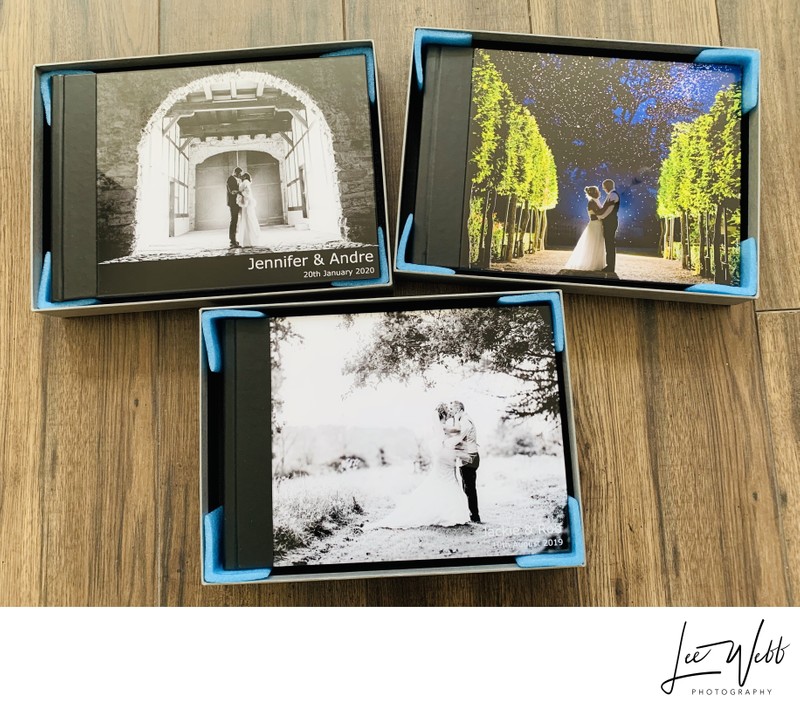 4) Leave me a review
Okay so leaving me a review doesn't help protect your wedding photos in any way but I would love it if you could leave me a review on Google or Facebook and clicking on either will take you directly to the page you need! If you leave me a review on Google you'll receive a 10% discount off your main wedding album!


5) Go social
If you decide to put your wedding photos on Facebook, Instagram or any other social media application, you are more than welcome to do so. When you download your wedding photos from the online gallery for the purpose of displaying them on social media, be sure to tick the correct box on the download screen - 'web size' images are smaller, sharper duplicates which are ideal for sharing online. The full size images are better for printing, and will look worse online than the smaller versions of themselves.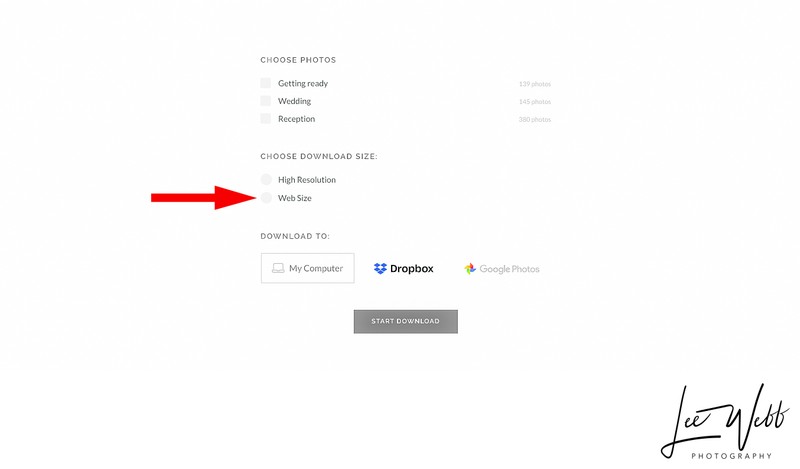 Of course if you do share your images on social media, it would be lovely if you could tag me in any photos used - @leewebbphotography Thanks!
Look After Your Wedding Photos