Frequently Asked Questions
Good customer service is at the heart of everything I do, and I'm always happy to help, whether you have a question 2 years before your wedding or you want to run through the day with me for the 10th time, once more 2 days before the big day - I'm always available at the end of the telephone or via email. If you have any questions, please don't hesitate to get in touch by filling out my contact form by clicking here. I do hope however that I have provided answers for many popular questions below:
Why weddings?
Why do I photograph weddings? Because I genuinely love weddings! I couldn't and wouldn't work in this industry if I didn't. I love everything about weddings; I love that only weddings combine years of planning and absolute spontaneity. I love that, sometimes, in order to capture a moment of pure beauty and elegance you have to frantically mash new settings into your camera in half a second. I love how my clients always say that I blended into the background yet somehow I was always in the right place at the right time. I also really love wedding cake.
I am always looking for new and exciting ways of photographing weddings. I don't want to necessarily do what everyone else is doing; I love it when you can search the internet for photos of other couples at your wedding venue, and see no other images like the ones I have produced. The way you have planned your wedding is unique to you, so why shouldn't your wedding photos be too? When I'm not busy editing weddings, I'm constantly looking for new inspiration, and how I can present a fresh take on each one.
What's your approach? What's your style?
My approach throughout the majority of the wedding day is what I would describe as discreet photojournalism. This means that as much as I can, I hang back and allow the day to play out as it would if I wasn't present, giving you the most natural representation of your wedding day, and providing the story of your wedding day in photos alone.
However
Wedding photojournalism is great for producing stunning, emotionally charged and gripping black and white photos, but at the same time, I want to produce something that you want to hang on your living room wall. For this reason, I'm not afraid to carefully construct a stunning wedding photo for you from time to time. I have specialised lighting equipment, years of experience and vision for capturing the unique. I love documentary wedding photography, I really do, but those take-your-breath-away works of art don't happen on their own.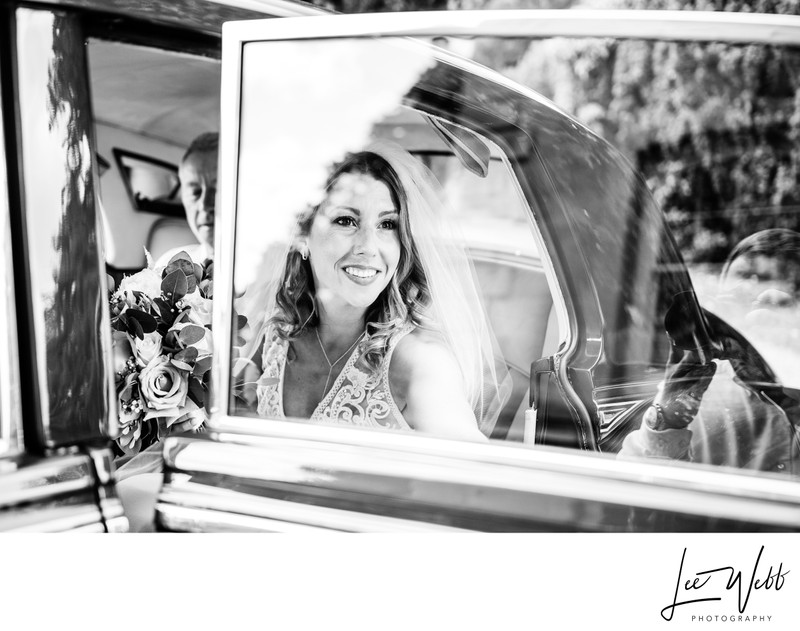 Wedding photojournalism vs a photo I've set up to get the very most out of this couple's wedding day.


How much do you charge?
For unlimited all day photography I charge £1,595. And when I say 'unlimited' that's exactly what I mean. I don't limit the number of photos I take at a wedding, nor do I limit the number of photos I deliver. At the average wedding I take 4,000 images and typically deliver 700+ photos. It's almost become a fashion that wedding photographers charge more and deliver less, so often limiting themselves to delivering a set number of images. I always think to myself - what if I were to limit myself to delivering say 250 photos, but the 251st image and the first one I didn't deliver was to be my client's absolute favourite wedding photo?
When it comes to wedding albums, I only use the very best. My wedding albums start at £415 for an A4 album. The only problem I've found with my wedding albums is it's impossible to get their beauty across using only words. If you'd like to have a look at one and feel the quality for yourself, let me know and I'll pop over! If there's something you'd like which I don't currently offer, drop me a line and I'll see what I can do for you.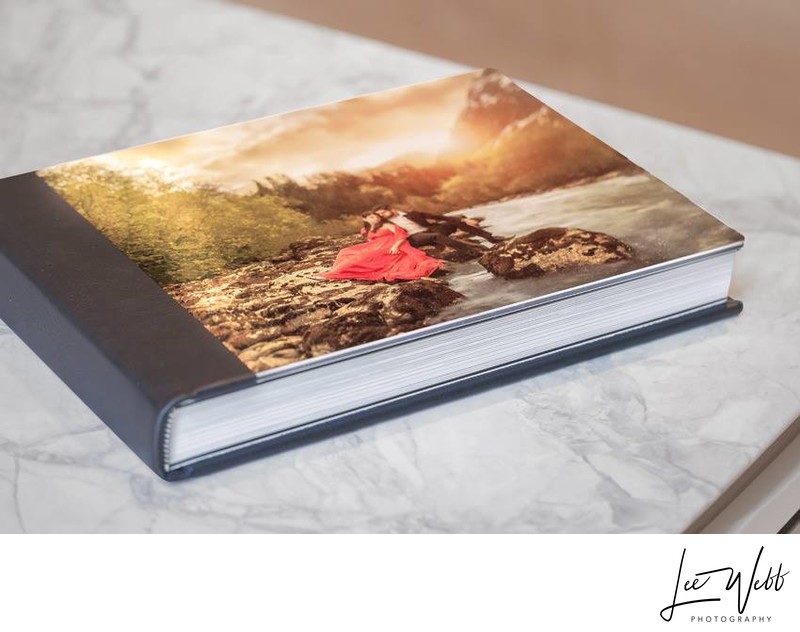 Why is wedding photography so expensive?
It's the name of an article I've written, which you can find by clicking here. Wedding photography is not only cheap, it's the best money that you will spend on your wedding, and it's the only part of the wedding day, apart from a dress, that will outlive your memories.
Aren't all of your images just photoshop?
Nope. I shocked a client of mine recently when she asked me this question and I answered her straight - I use photoshop on maybe one photo every 10 weddings, and it's usually to remove something (like a fire escape sign or sign for the loos) that can't be handled in Lightroom. The sunning light you see in my images comes from the sun, a flash, a candle, lights at the venue or a combination of all of the above. The rain comes from the clouds in the sky. There is nothing added in post production, and nothing taken away. I represent the day as it happened, and it's as simple as that.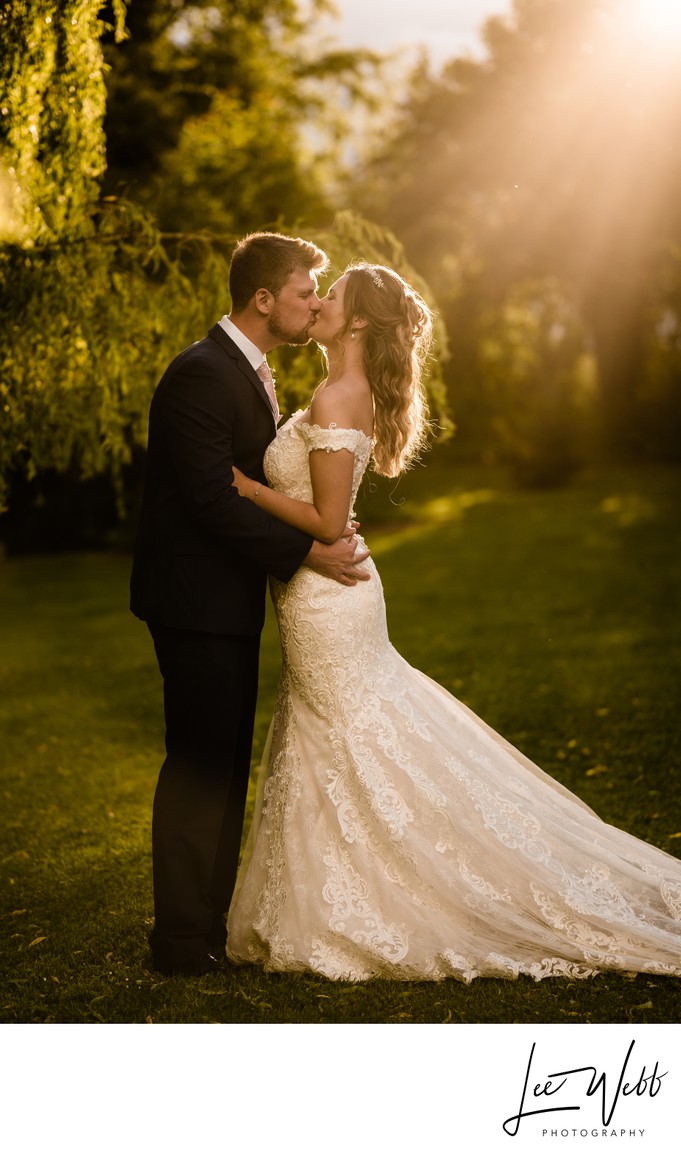 Can we have a second wedding photographer?
Yes: A second photographer means I can photograph the bride and bridal party getting ready when my associate photographer can capture the groom and groomsmen getting ready. I can photograph the bride entering the back of the church or ceremony room, whilst my associate photographer captures an image of the groom's reaction at the front. I can photograph the formal photos whilst my associate captures natural images of your guests enjoying themselves during the drinks reception.
My associate photographers aren't college students or amateur photographers looking to build a portfolio, but real, professional wedding photographers each with years of experience. Click here to read an article about why having a second wedding photographer might be the right decision for you.
How do we order a wedding album?
Ordering a wedding album is both incredibly easy and extremely complicated. It's easy in that all you need do is tell me what size album you'd like, what you'd like the front cover to look like, and the file name of the 80 or so images you'd like to use. From there I set about creating an initial design which I'll send to you for approval. The hard part is choosing 80 images from 800, and it's a challenge I certainly don't envy! Don't feel like you're limited to only 80 images however, that's just the starting point - I've done recent albums with 146 and 200 images. Adding additional pages to an album to accommodate extra pictures is relatively cheap, and an album twice the size doesn't cost anywhere near twice as much.
Because of the task of selecting your favourite wedding photos, most of my clients take between 3 and 12 months to order an album.
Can we have parent albums?
Absolutely. Parent albums start at £125 for linen/leather bound A5 albums and £200 for A5 acrylic parent albums. Parent albums use the same artwork as the main album and make for wonderful gifts.

I'm the only photographer offering parent albums in this style - I had the lab produce them for me as a custom product!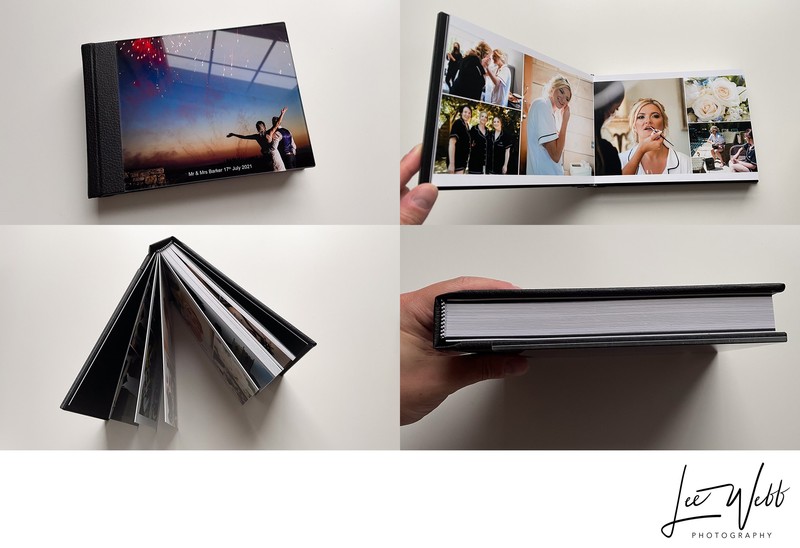 How does the booking process work?
Once you've decided you'd like me to photograph your big day (usually after a meeting or a chat on the telephone) all I need to secure your wedding date is a £250.00 deposit. The balance isn't due until 30 days before the wedding. Other items like wedding albums can be paid for at the time they're ordered.
Do you video weddings?
I don't, but I know someone who produces the best wedding videos I've ever seen - his name is Tom and you can view his work by clicking here. I've worked with Tom many times before and our work complements each others well. If you do get in touch, let him know I sent you!
Where are you based? Do you charge to travel?
I am based in the beautiful county of Worcestershire (at the foot of the Malvern Hills) but cover weddings nation wide. I will photograph a wedding pretty much anywhere. My price also includes travel within the Midlands (as well as as many pre-wedding meetings you'd like!)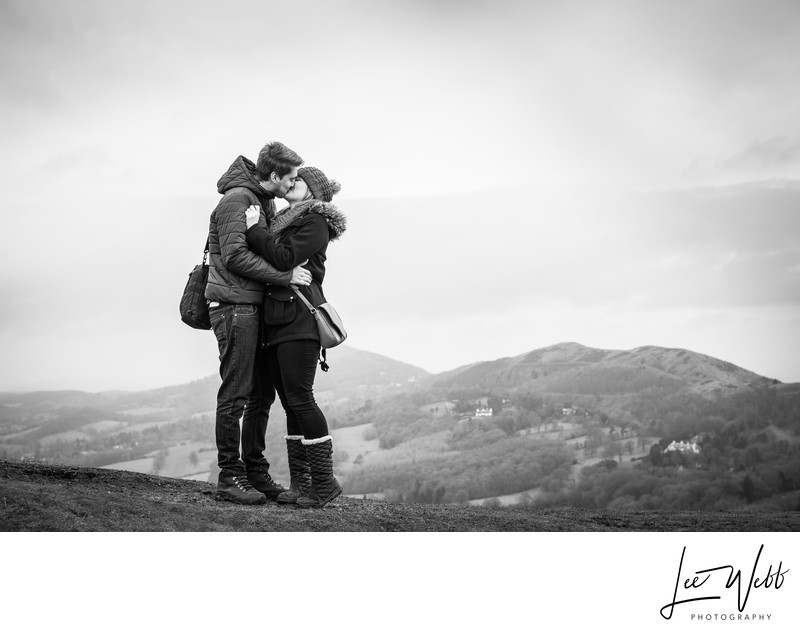 How soon do you get booked up?
Most of my clients book me between 12 and 18 months before their wedding - However, I've also taken weddings at 11 days notice and I've booked weddings more than 3 years in advance. If you're getting married and like my work, my best advice is to
get in touch
as soon as possible!
Can we have black and white photos?
You can - You may be able to tell from my wedding portfolio that I love black and white photography for weddings. I don't usually deliver a copy of every image in black and white, the reason being that some photos look stunning in black and white and mundane in colour. The reverse is also true - Some images just need to be in colour and are wasted in black and white. During the editing process (described below) I look at and access every image that I take at your wedding. Some images instantly stand out as 'needing' to be in black and white.
Like with all things though, I'm here to help and to make the process of having your wedding photographed as easy as possible. If you'd like a copy of every wedding photo in black and white, I'd be more than happy to do it for you.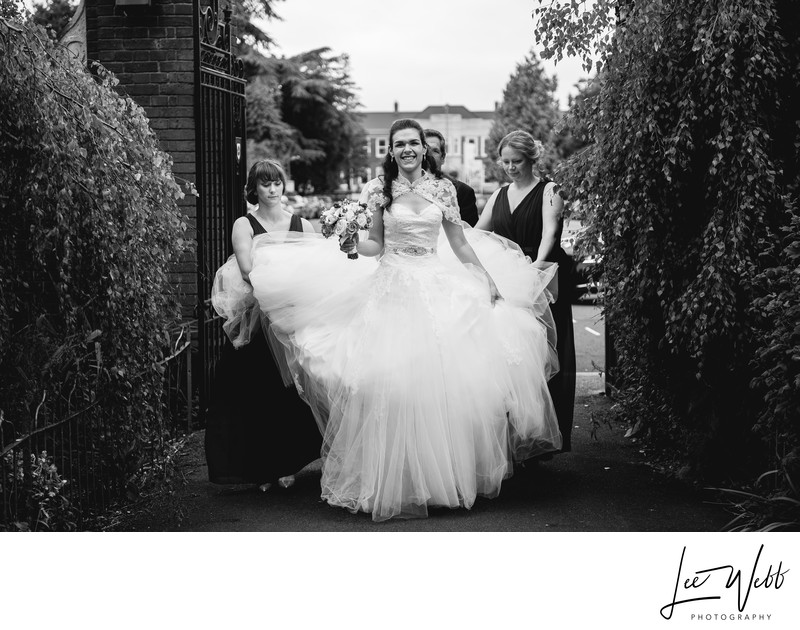 How long does it take to receive our photos?
In 2019 the average length of time my couples waited for their images was 11 days. In 2022 the average came down to 6 days. I am usually able to edit and dispatch a set of wedding photos two weeks, however this can stretch to around the 3-4 week mark occasionally (if I'm extremely busy and photographing 4weddings a week for example) but I'll let you know throughout the process of exactly when you can receive your photos. If you are dying to see some before you go on honeymoon, providing I'm not at a wedding the very next day, I can happily send over a sneak-peek that same evening.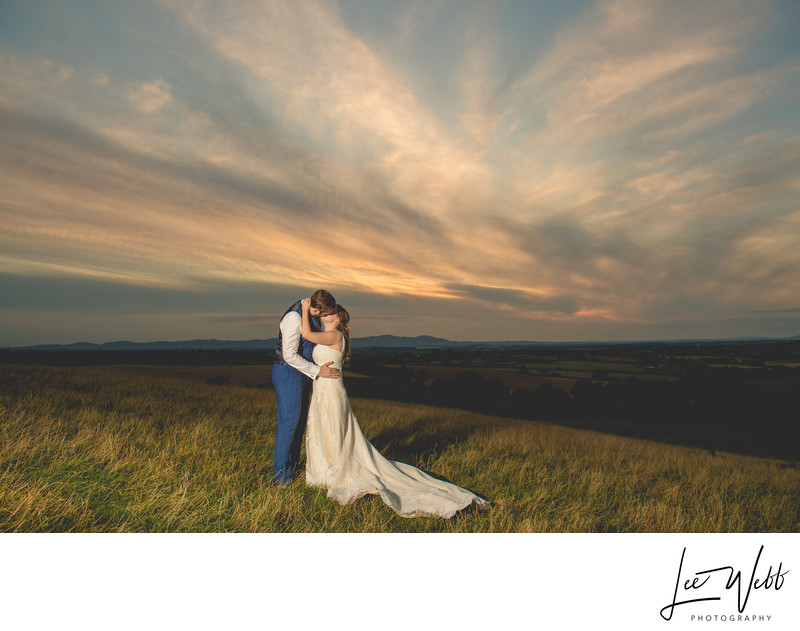 Do you take formal/posed photos?
I do indeed. Whether it's an intimate photo of yourself and your closest loved ones, or a full group photo of 200+ people I can comfortably do it all. The biggest group photo I've ever taken had over 600 people in it - but if you are planning a massive wedding, make sure you have enough space for your photos. For more information about planning your wedding photos, have a look at an article I've written by
clicking here.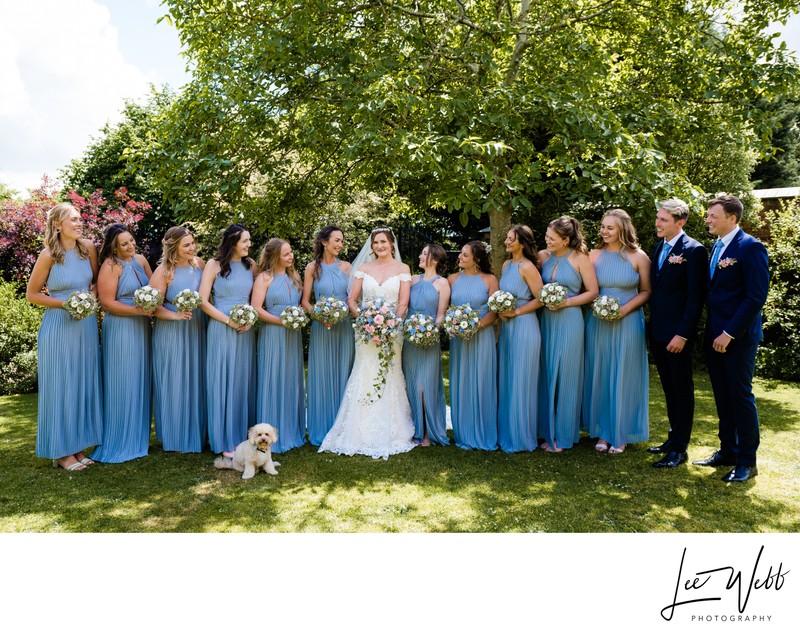 Do you do venue/site visits?
Yes, I absolutely do! I always want to ensure I do the best possible job as you only get one chance at a wedding. Because of this, I will always visit a new wedding venue before I work there. This is usually done with the client present, so we can all walk the venue and discuss what photos we'd like to take and where. I am also more than happy to have as many pre-wedding visits to your venue as you feel necessary. All my meetings and travel are included in my one-off fee.
What if you haven't worked at my venue before?
This isn't an issue - A good photographer will be able to get amazing photos anywhere.
As it mentions above, I will always visit a venue I've not worked at before so I can see how the wedding day will run and where I can get the best photos.
I really enjoy working at wedding venues that I've not photographed at before, and that's perhaps why I enjoy travelling so much. I think if you work at the same venue every week, you can get lazy, and you run the risk of having your wedding photos look the same as everyone else's who's been married at that venue in the past 5 years. When I work at a new venue, I love being able to look at it with a fresh set of eyes. My favourite part is actually creating something truly unique, that when you google your wedding venue in future, you won't see any other wedding photos like yours (like this image from the Wood Norton Hotel for example!)


Can we receive the non-edited photos?
Unfortunately the raw, unedited photos aren't available for viewing or purchase. Each image I deliver is assessed and edited individually, and any images you don't receive simply don't live-up to my exacting standards. I have no need to withhold any images, and the ones you don't see are nothing but outtakes!
What about the images that don't make the final cut?
The images that remain 'on the cutting room floor' do so for a reason.
From a series of photos, I'll include each image that shows something new, or different, and isn't an absolute copy of the image before or after it. There are always going to be images where someone has walked in front of the camera, or the subject was blinking or talking, or the flash didn't go off. These images aren't archived and so aren't available for viewing.
Do we get copyright of the images?
This is something that's often asked but unfortunately often misunderstood. 'Copyright' literally means that I am the creator or author of a work. When you receive your images, you are free to copy, print and distribute the images as you please. The Image Rights belong to you which means you ultimately have the final say as to how the images are used.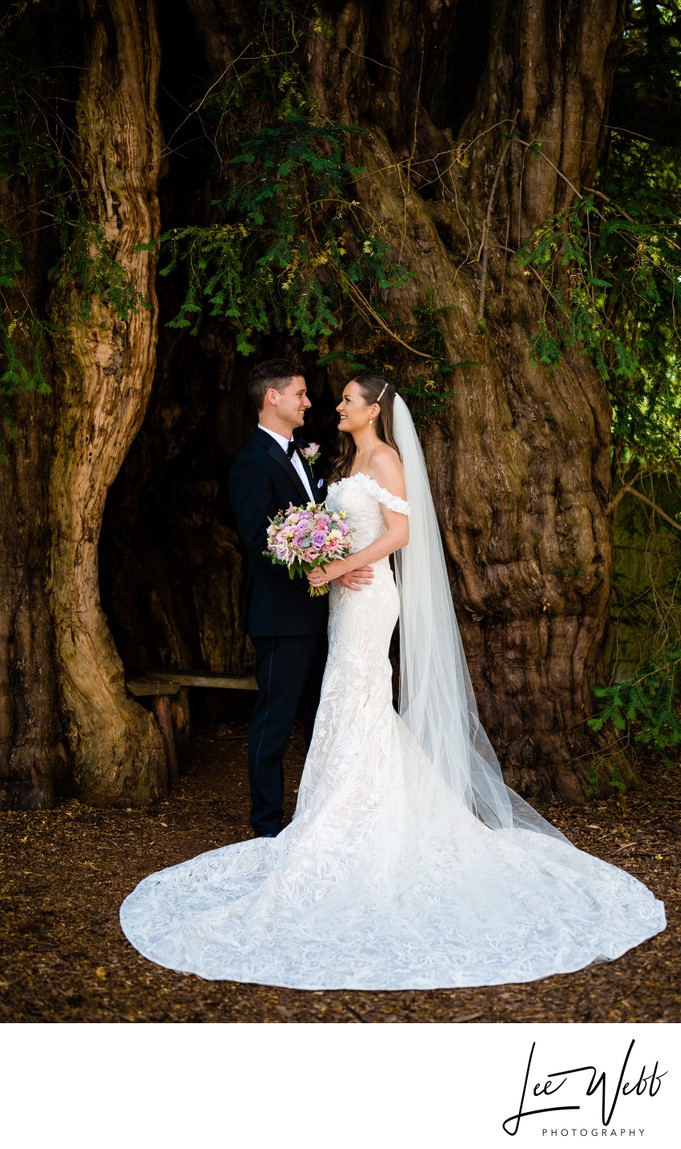 Can you order prints for us?
Yes I certainly can. For all of my printing needs I use the same lab and have done so for 6 wonderful years without problem or incident. As well as standard photographic prints, the lab I use can produce images set into an acrylic panel, printed on canvas or aluminium, as well as a wealth of other wall-display options. There are so many options however it's a task to list all of them, so if after your wedding there's something you're specifically after, let me know and I'll see what I can arrange for you.
What camera gear do you use?
This is a question I get asked a LOT. Not so much from my wedding clients, but from guests on the wedding day. It usually comes from people who are firmly either in the Canon or Nikon camp, and rivalry can be fierce! Not with me though - I used to use Canon gear, I now use Nikon. To be honest I don't mind what camera gear I use so long as it gives me the results that I want.
The bottom line is this: All of my camera gear is top of the line, professional equipment that allows me to do my job in any weather and any lighting condition. Bright, direct sunlight in the middle of summer or candle lit church services in the middle of winter. I can handle it all.
What do you wear to weddings?
This a genuine question and for good reason: Many photographers have taken to dressing-down over the last couple of years, and have gone from wearing suits with shirt and tie to jeans, cargo trousers and T-shirts etc.
I will dress like I'm a guest at a wedding because it helps me to blend in. Also, it's a wedding - I wouldn't be setting the right example or making the right impressions if I turned up wearing anything else!
Do you offer engagement shoots?
Yes I do. Engagement shoots are a great way of getting used to being photographed as well as providing images that you can use on save-the-date cards or wedding invitations. Engagement shoots typically last between 45 and 90 minutes and cost £150.
You can choose any venue or location you'd like to have your engagement shoot done. Most of my clients choose a place that's of special meaning to them, or their wedding venue, which also allows them to get a feel for how their wedding photos might turn out!
Of course if you're looking for someone to photograph an actual marriage proposal, I can do that for you too. The image below was taken minutes after Scott proposed to Laura on top of the Malvern Hills. The way it works is simple; I turn up early and photograph your proposal from a good hiding spot. If she says yes, we'll take 10 minutes of photos with the biggest grins you've ever had. If she says no I'll take you for a beer.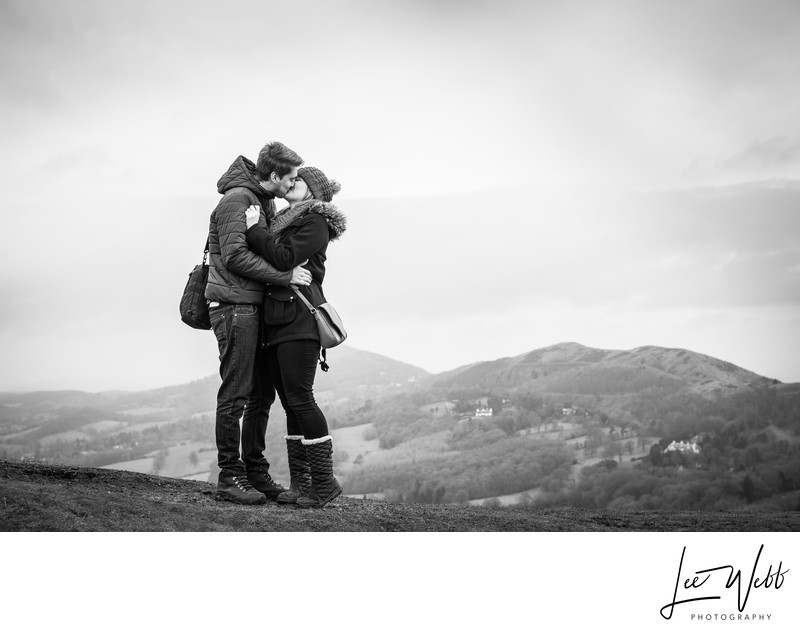 What happens if it rains?
If it rains; awesomeness happens.
It's a valid question, and a thought that strikes fear into many brides and grooms. If it rains, it rains, and there's nothing we can do to stop that. However, this shouldn't stop you (and definitely won't stop me) from taking photos outside. If the forecast is looking bleak before your wedding, consider ditching the high heels for a pair of wedding wellies. Yes that's a real thing, and who doesn't want an excuse to have a second pair of shoes for your wedding?
Most wedding venues have a collection of large umbrellas that we can use to get you outside. What normally happens is, I'll put the bride and groom in the location I want them and get them to stand so they look their best, all under the cover of an umbrella (using held by a best man or groomsman that I volunteered for the role) and I'll keep you in the dry until I have everything worked out. When I'm ready, I'll give the command for the voice-activated umbrella stand to run out of the frame, I'll snap a few quick photos and the second I'm done, I'll get the umbrella bearer to run back in again. It's a tried and tested method!
When it comes to your larger group photos, all we need is a little indoor space to work with. I have lights with me at all times, with light stands and light shaping tools in the car so even if your group photos are inside, they'll still look stunning.
The final option of course is to fully embrace the rain. Take a look at the photo below from one of my favourite wedding venues, Bredenbury Court Barns.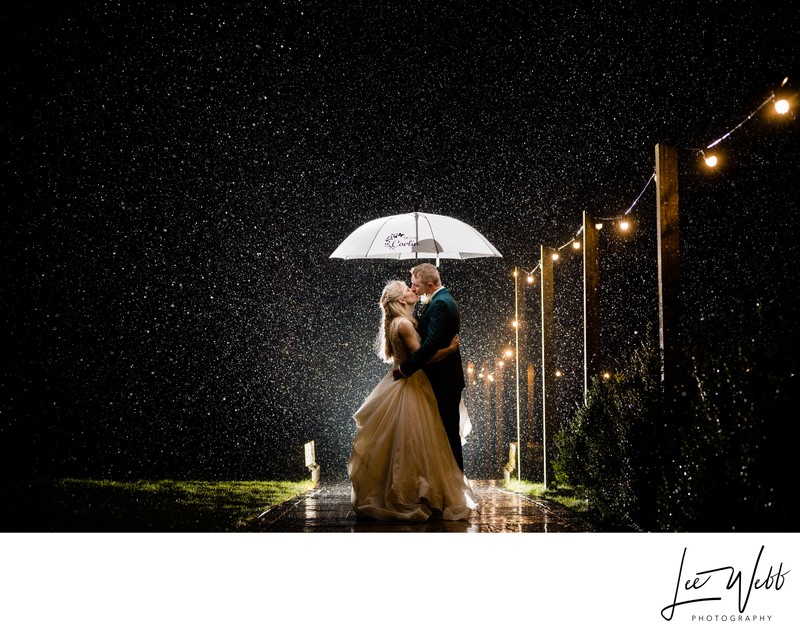 Do you edit all of our photos?
Yes I do - If I take 4,000 photos at a wedding which isn't uncommon, I physically sit down and look at each and every one. Every image you receive has been individually hand edited by myself.
When it comes to editing wedding photos, I certainly don't do anything outlandish and I don't 'style' them as has become popular these days. Sure the 'vintage look' might be in vogue right now, but who's to say that it still will be when you look back at your wedding photos in 1, 5, 10 or 40 years time? Instead, I make your wedding photos look good. Timelessly good. I ensure that they're properly exposed and everything is as beautiful as it was on the wedding day itself, so that when you review your wedding photos, whenever that may be, you're reminded of the day you had, and not of the day your photographer wants you to have had.
Can we provide a list of must-have photos?
I always insist on being provided a list of the formal family photos that you'd like taken on your wedding day. Every family has a different dynamic and on the day I won't have time to learn everyone's names or what relation they are. For this reason, a list with things like 'bride and bridesmaids' or 'bride and groom with groom's parents' is very welcome.
For everything else however, it's much easier if I'm allowed to shoot the wedding how I would normally. Online articles and wedding magazines are quick to list '50 must have wedding photos' but the examples they use are normally from 50 very different weddings and don't account for the fact that they've been taken by 50 different photographers with 50 different styles. Furthermore, providing me with a set list of images means I'm less able to capture naturally occurring moments.
With all this being said, most of the 'must have' photos that would make your list, I'll photograph anyway. This includes the bride's dress before the wedding, the bride's shoes, the wedding rings, the wedding cake etc etc.
On a side note, I do always smile when a client hands me a list of formal photos, and on the top line it reads 'bride and groom' - You'll be pleased to hear that I've not once forgotten to photograph the bride and groom on their wedding day!
Do we need to feed you?
You don't have to feed me at your wedding but it would be lovely and very kind of you if you did. Most venues offer 'supplier meals' for people like photographers and DJs that's no where near as expensive as you'd pay for a guest. Of course you don't have to feed me and that's absolutely fine too - just let me know before hand so I can fill my camera bag with sandwiches and chocolate bars!
Can our friends and family also take photos?
Yes! And I would love it if they do! Your wedding day is certainly more about you, your friends and your family than it is about me.
I would ask however that I'm allowed to take the formal photos first - there's nothing worse than a lovely photo of you and your loved ones where every person is looking at a different camera. In these situations, I ask that everyone refrain from taking photos until I've finished taking mine - but the second I do, your guests are free to take as many as they'd like. I'm also on hand to help people take photos on their own cameras should they be struggling.

When should we book you?
Now! I routinely take wedding bookings up to 2 years in advance so if you like my work and what I have to offer, please don't hesitate to get in touch. Drop me a message though my contact form and ask to arrange a meeting, and we'll go from there!
Anything else?
I've photographed over 440 weddings*. I've seen it all, experienced it all and done it all before when it comes to weddings. I've tied many groom's ties and even laced a few bride's into their dresses (have a read of my testimonials for proof!) If there's anything you'd like to run past someone in the months before the wedding, I'm always available at the end of the phone.

And I'm the most organised person. Ever.
Would you like to know more?
If I've missed anything, send me a message through the
contact form.
*As of January 2023