Pricing



Planning a wedding is stressful enough without having to worry about your photographer putting restrictions on the amount of time they're at your wedding or the number of photos they take. To keep it simple, I have one price; all day coverage and unlimited photos included.
Full wedding day coverage: £1,595
All day photographic coverage with no time restraints and no limit to the number of images supplied. You receive all of your wedding photos through an online gallery at full resolution, and free from watermarks. The images are yours to print and reproduce as you please, and unlimited downloads from the online gallery are free for your friends and family.
To make life as easy as possible, my all day package includes the following:
Me, at your wedding all day, which often means 13+ hours
Unlimited wedding photos edited and supplied at full resolution (normally in excess of 750)
An online gallery containing all of your images, which are free to download
Unlimited pre-wedding consultations
Unlimited pre-wedding venue visits
My travel within the Midlands for unlimited meetings, and the wedding day itself
The ability to pick up the phone and discuss wedding ideas with me whenever you'd like!
If you would like to discuss any of the above with me, or arrange a meeting to have a chat about your wedding face-to-face, please send me a message through my contact form.
Weekday weddings £1,395
For Monday - Thursday weddings (not including Bank Holidays) I offer a discount over my usual rate with no reduction to the service you receive.
Wedding albums start at £415
I use only the very best wedding albums I can find. I always find it hard to describe the albums I use because you really need to see and feel one to appreciate the quality. My wedding albums come in three different sizes - A4, 30cm square and A3, with the A4 and A3 albums being available as portrait or landscape books. The standard album holds roughly 80 images over 30 pages, but this doesn't mean you can't have more should you wish; The albums can be made up to 100 pages to hold over 250 photos.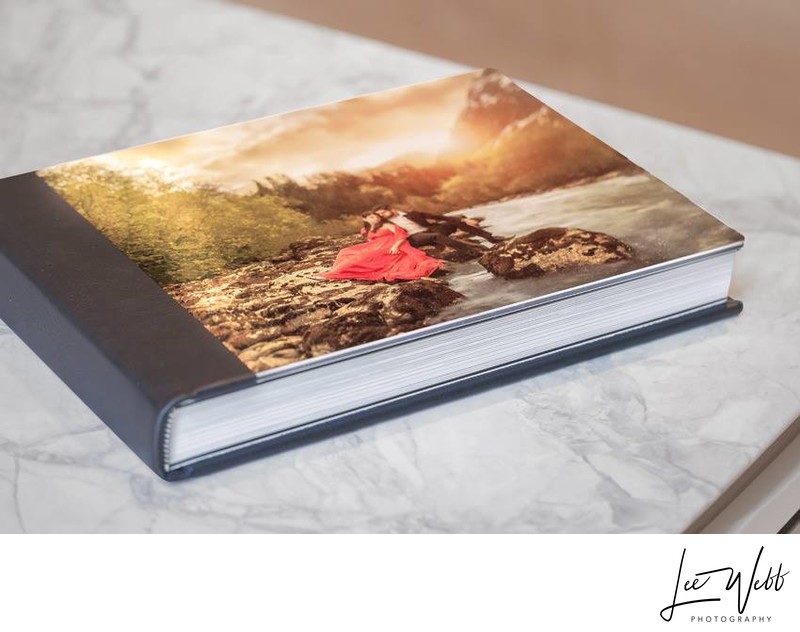 The wedding albums I use are very different to what you might consider a 'traditional' wedding album. The images are printed directly onto the page, and it's possible to print right over the centre of the album as the pages lay completely flat.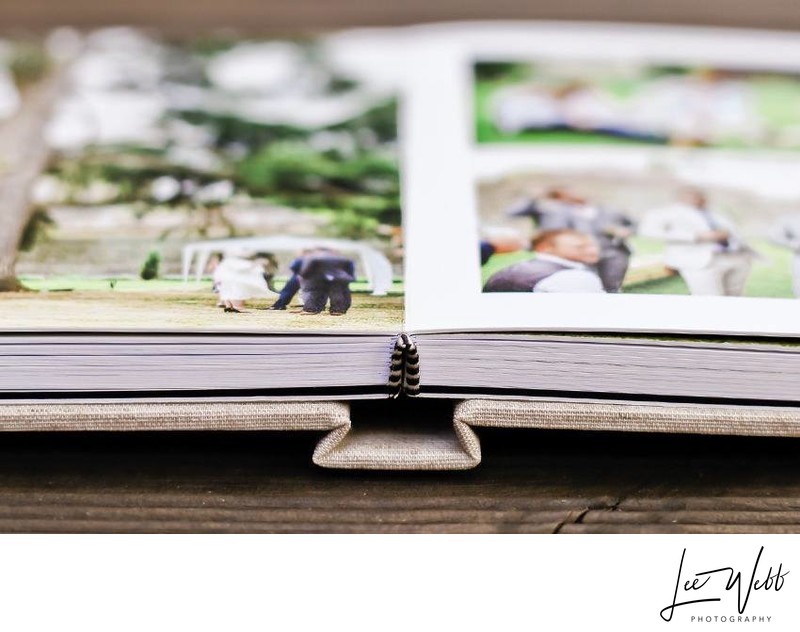 Smaller duplicates or 'parent albums' of the main album are also available, at a variety of sizes including A4, A5 and 20cm square. These use the same artwork as the main album, and even feature the same high quality lay-flat pages.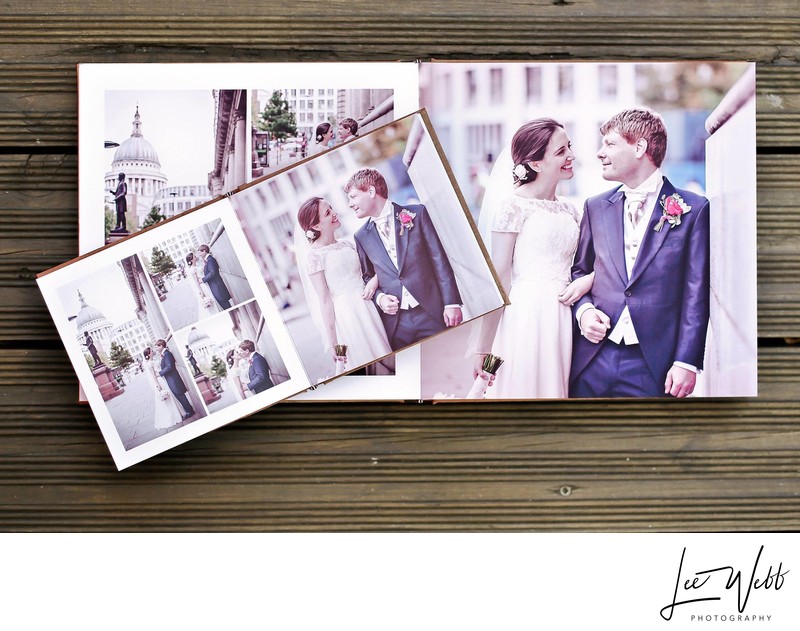 If you would like to have a look at some recent wedding album designs, you can do so by clicking here.
Second wedding photographer: £500
To read my full article on whether a second wedding photographer is right for you, click here.
As good as I am at capturing real moments as they happen at weddings, I'm yet to find a way of actually being in two places at once - and that's where this option comes in. For a relatively small fee, you can have a second wedding photographer at your wedding with me. I don't use 'second shooters' or college students looking for work experience. In fact there's only a couple of people I do work with: Both are professional wedding photographers who I have worked with extensively in the past, and they are the only two people in the world I trust to work with me.
There are many benefits of having a second wedding photographer. Imagine being able to see each other's reactions when you both see the other person for the first time on your wedding day, usually when those doors at the back of the church or ceremony room swings open and the music starts playing.
Another good reason to have a second photographer on your wedding day is the 'getting ready' photos. Whilst I spend the morning with one half of the wedding party, the second photographer spends their time with the other half. Our cameras are synchronised, which allows you to see what your other half was doing at exactly the same time as you on the morning of your wedding. Believe me this often makes for a fantastic comparison!
Of course the main benefit is the one I alluded to earlier - I can't be everywhere at once. Having a second photographer there means that when I'm taking the formal photos, they're grabbing candids of people reacting to things that are happening during your reception. When I'm photographing the best man giving his speech, my associate is there to capture the guests' falling about laughing or crying with emotion.
Engagement/pre wedding shoot: £150
An engagement or pre-wedding photo shoot is a great way of easing your nerves in front of the camera. A lot of my clients have engagement shoots at their wedding venue - This allows them to have professionally taken photos that can be used on save-the-date cards or wedding invitations, as well as allowing them to get a feel for how their images will look on the wedding day itself.
Engagement shoots can be done at any location however, and I've undertaken photo shoots at country manor houses with hundreds of acres of land, to small private residential gardens and at every location in between.
My engagement photo shoots typically last between 45 minutes and an hour and a half, depending on the size of the location you've chosen to have your photos taken in, and how well you get on in front of the camera. Some couples take a little while to warm to the camera's presence, whilst other people are naturals.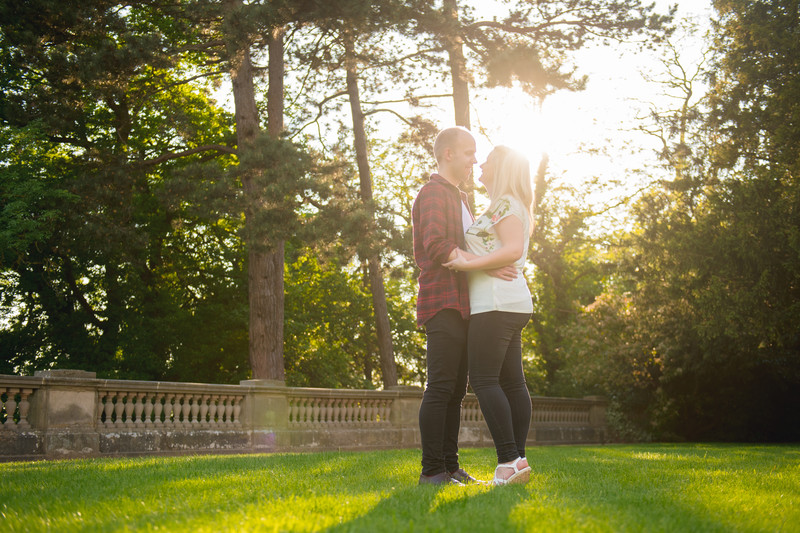 "of all the money we spent on our wedding, you, and the service you gave were by far the best value..."
Would you like to know more?
If you would like to arrange a meeting to view the products and ask any questions you may have, you can do so by filling out the contact form here.