About me
My work life: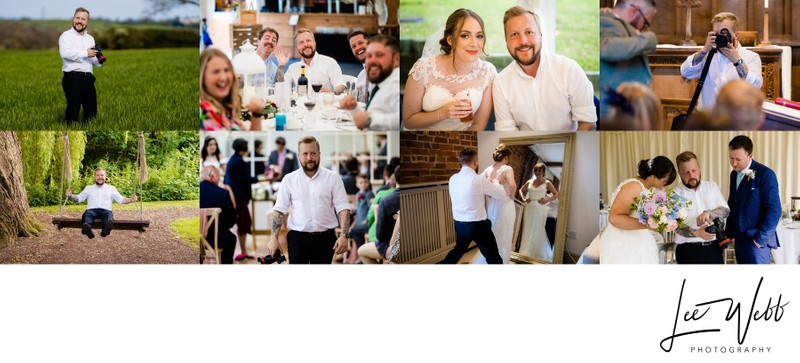 My name is Lee, I'm a Worcestershire based professional wedding photographer. I have been photographing weddings for 17 years, full time for 11years and I honestly believe I have the best job in the world. As of September 2023, I have photographed just shy of 500 weddings, and loved every moment.
I'm 35 years old, but have been taking photos now for 23 years and have been a wedding photographer for exactly half of my life. I have had a fantastic career thus-far and have packed so much in already - I've photographed Queen Elizabeth II, Lewis Hamilton, Frank Bruno, Clive Woodward, Jason Donovan, Kevin Keegan, Mike Tindall (who called me pint-size) and Matt Dawson to name but a few. I was Worcester Warrior's official photographer for 4 years. I've also photographed the Three Counties show from a light-aircraft at 2,000 feet, hanging out of the window, and I've photographed Wembley Stadium, the London Eye and St Pauls Cathedral at night. From a helicopter.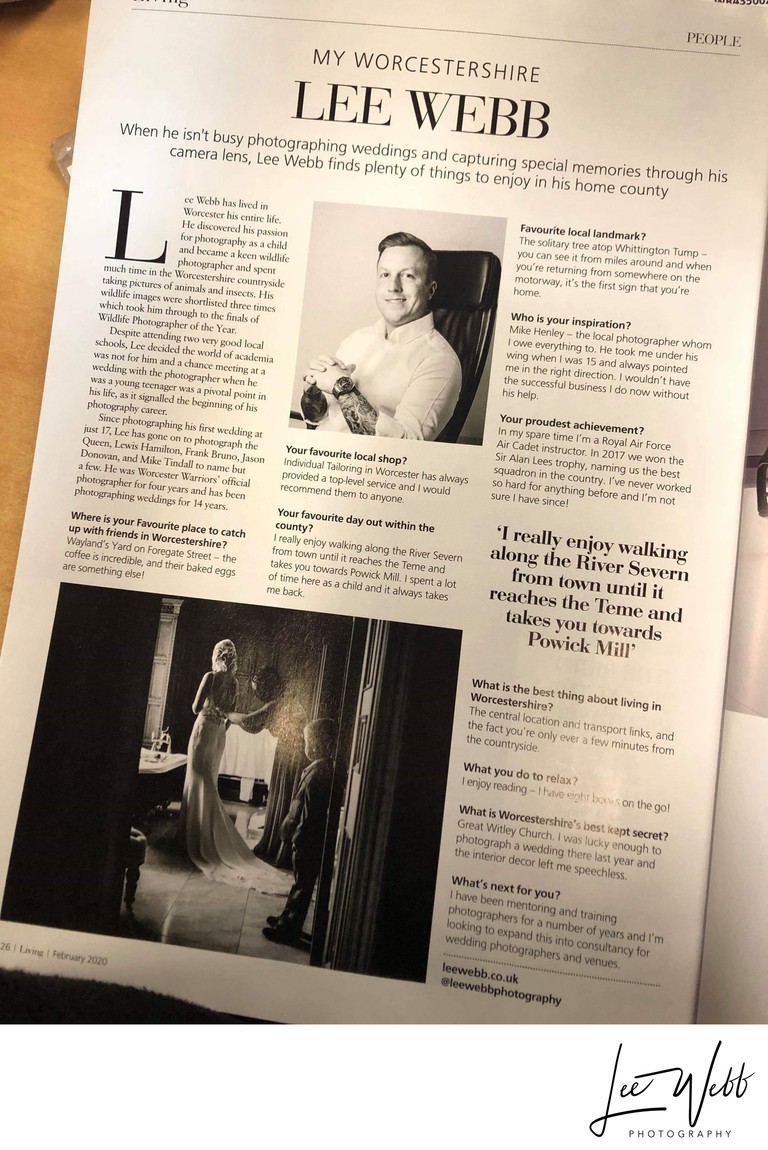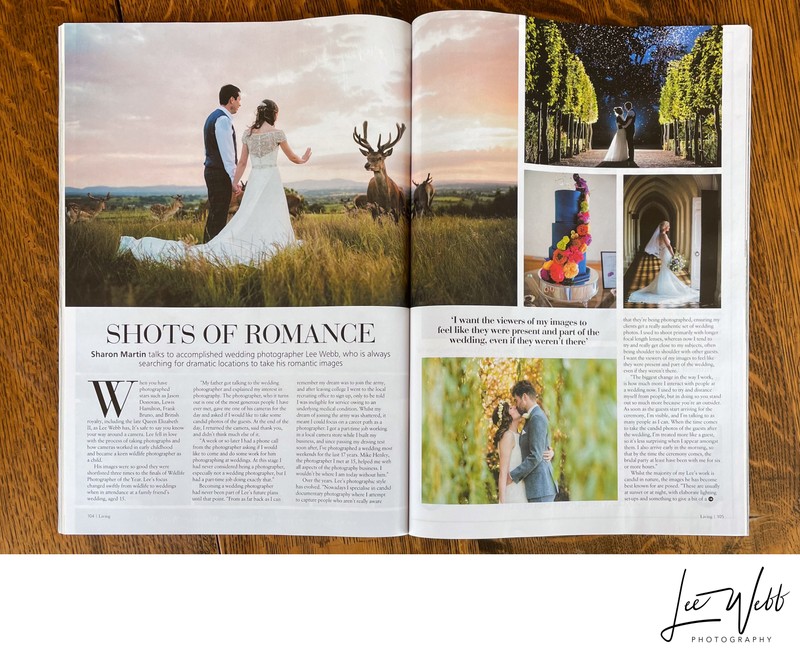 I'm often asked how I got into photography, and I'm afraid it's one of those good old fashioned love stories - only this one is about a boy and his camera. I was 12 years old when my dad retrieved his old 35mm film camera from the attic - a camera that's 10 years older than I am! I used to love playing with the camera, I love how it felt in my hand and I loved the noise the shutter made. The camera didn't have any film in it but that didn't stop me from composing make-believe photos. I was hooked on photography without ever having taken a photo.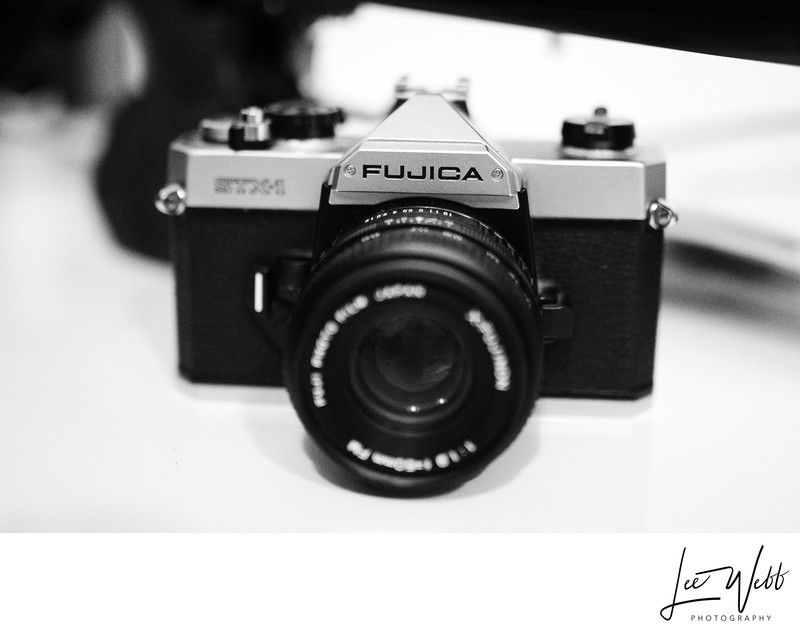 From there, things progressed quickly. After 6 months of taking photos with my dad's old camera, I received a brand new automatic film SLR for my birthday and shot hundreds of rolls of film. My main subject matter was nature and wildlife, and it wasn't until I was 15 that I considered photographing weddings. I was a guest at a friend's wedding when I got talking to the official photographer. I still don't know why he trusted me, but he gave me a camera (a new digital SLR this time) and asked me to take some photos for him of the wedding. At the end of the day, I returned the camera and whilst I'd had an amazing time, I didn't think the experience would lead to anything. A week later I received a phone call from the photographer who said my images were good! He then asked if I'd like to 'second-shoot' at weddings with him. Between us we photographed hundreds of weddings and that's where I both fell in love with wedding photography and learned my craft.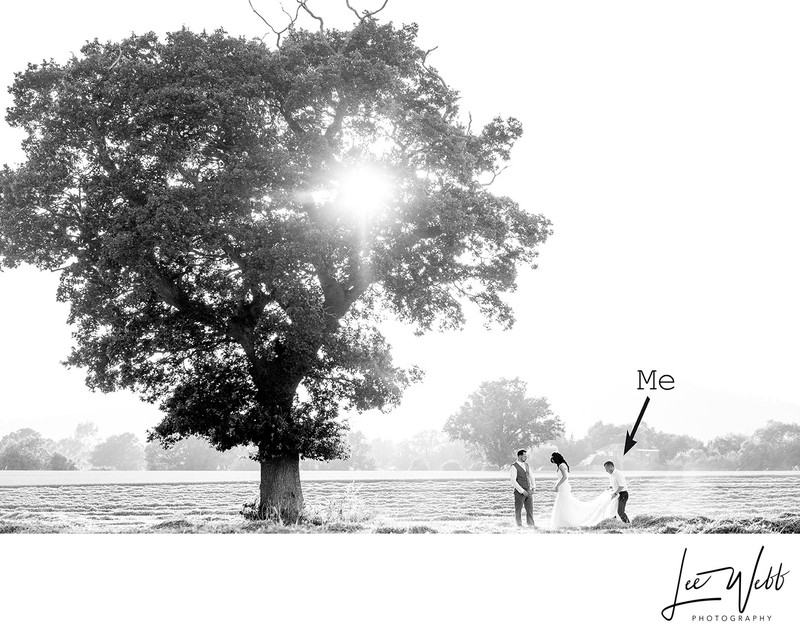 By the time I was 17 I was using all digital equipment and had already photographed my first wedding on my own. I used to spend my free time photographing landscapes and wildlife with great success - I have been a finalist in Wildlife Photographer of the Year twice (2012 and 2015) and a semi finalist three times. In 2014, BBC's Countryfile named me in the top 10 wildlife photographers in the UK. I was also Nikon UK's Photographer of the Month for March 2013, and a finalist in the same competition in February 2015.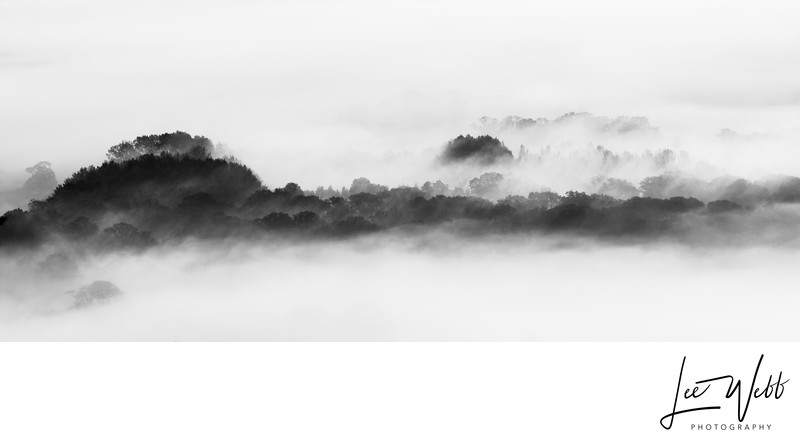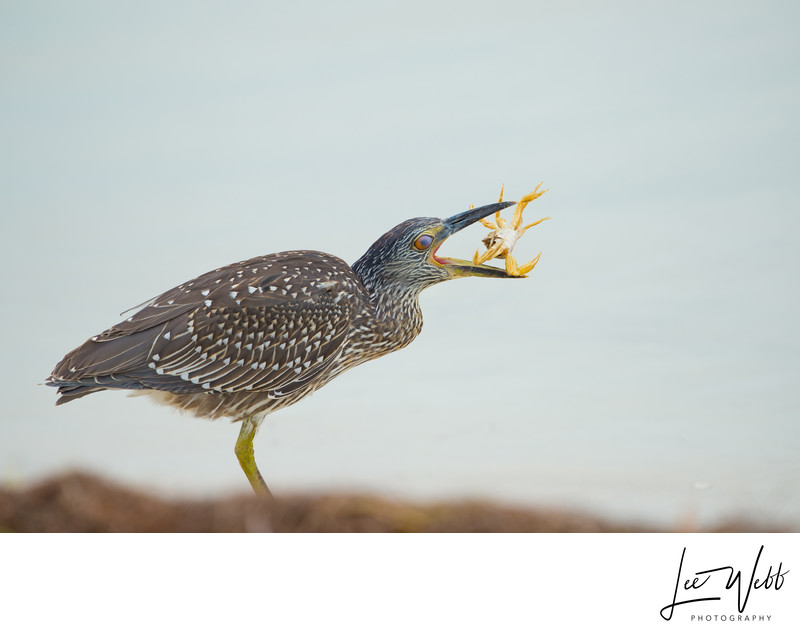 As odd as it may sound, I learned a lot about how I wanted to shoot weddings from wildlife photography. I knew that I wanted to hang back and allow things to play out naturally. I knew that to get the best out of my subjects, I'd have to blend into the background as best I could. I also discovered a love for black and white photography (as you might be able to tell from the images on this page as well as my portfolio.)
My time as a wildlife photographer made me a better wedding photographer. I have quick reactions and usually find myself in the right place at the right time.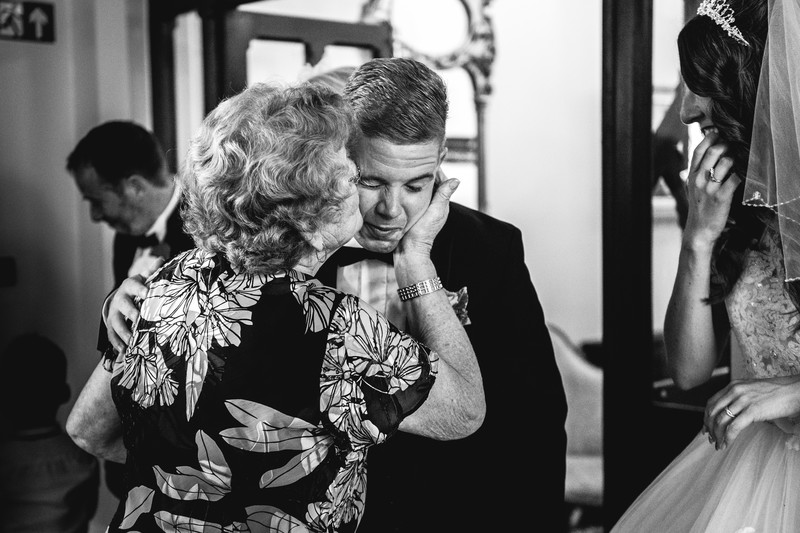 My personal life:
I still get an immense amount of pleasure in taking photos, especially when the expectations for a good result are only my own! Someone said to me about 18 years ago that 'the more photos you take for work, the less you'll take for yourself' and sadly over the last few years that's become true. I am making every effort now though to take some time to create images just for my own enjoyment - I'm currently working on a gallery to show them off... but it's a work in progress.
I love being in the country, especially in hills or mountains (even though I'm riddled with injuries and seem to be ageing prematurely.) When I'm home, I enjoy reading but get very distracted looking at photos of dogs on the internet.
Would you like to know more?
I understand that wedding photography is a competitive field and choosing your wedding photographer can be tough, so if you would like to meet up and discuss your photographic requirements for your wedding or have a look at my albums, drop me a line by filling out the Contact form.

featured-weddings